The Entire Staff of Writers, IllinoisPayToPlay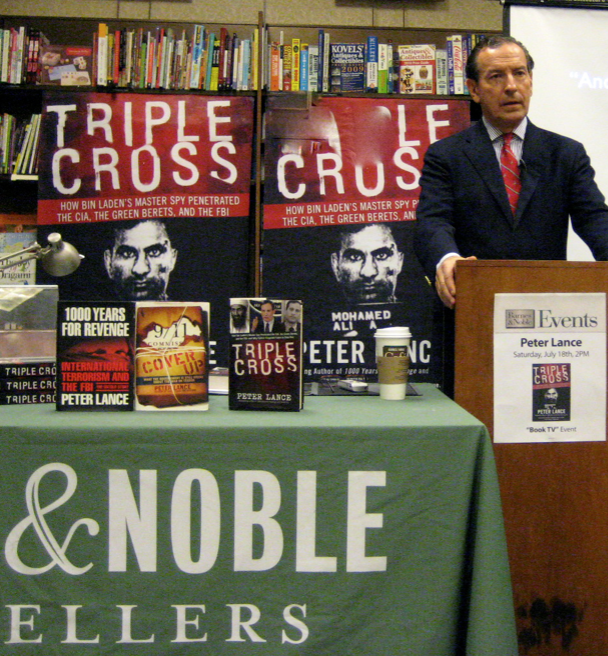 When U.S. Attorney Patrick Fitzgerald attacked Peter Lance, and his book Triple Cross, from the Office of the U.S. Attorney in Chicago, he crossed a dangerous line.
A line that, as Americans, we must not allow our government to cross.
That line protects our First Amendment Right of Speech, and prevents government censorship.
View Peter Lance talk about his book Triple Cross here: http://www.c-spanvideo.org/program/Triple
"Peter Lance filed a complaint with the Justice Department's Office of Professional Responsibility (OPR) asking for an investigation of Patrick Fitzgerald on June 13th, 2009.
He Fed Ex'd copies of the letter to both A.G. Holder and Mary Patrice Brown, then Acting Counsel of the OPR. Lance never received a response from either of them."
You can read the formal complaint filed with the OPR here:
http://www.peterlance.com/PL_OPR_%20Complaint_VS_PF_AP
When the Dept. of Justice's (DoJ) Office of Professional Responsibility (OPR) ignored that Fitzgerald abused his power as U.S Attorney in his attempt to censor a book containing material he disliked.  An act that violated the Constitution
The clear message was sent that, Holder's Dept. of Justice doesn't respect the First Amendment.  That should chill us all, and make us wonder: What other parts of the Constitution are they ignoring?
At IP2P, we believe the issue of government censorship is of such great importance that we urge all Americans who treasure their God-given right to freedom of speech to let the DoJ know how you feel.
And when you get no satisfaction from the OPR, consider contacting your member of Congress.
Mary Patrice Brown, and the OPR, have been asked to comment on this question:  "Why was no investigation into U.S. Attorney Patrick Fitzgerald's disturbing conduct ever initiated?"
So far, there's been no response.
As this story develops, ask yourself: Do I want the government deciding what I can and cannot read?
Thomas Barton, Investigative Reporter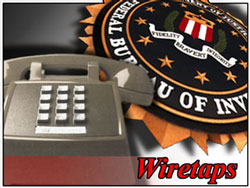 When is the Department of Justice going to give other news outlets access to the Blago tapes and transcripts-startng with the Chicago Sun Times? They deserve a copy, don't they?
After all, the feds gave copies to John Chase and Jeff Coen of the Chicago Tribune.
In-fact, according to an article published by the Indiana University School of Journalism, Jeff Coen revealed that the Tribune had access to wiretap tapes and transcripts before Blagojevich's second trial in 2011.  Quoting from that journal:
"Even though they were working on the book outside their day jobs, the two said the Tribune required that if any information surfaced that could be considered breaking news, they had an obligation to bring it before the newspaper first. For example, as current Chicago Mayor Rahm Emanuel was running for office, the pair's editors wanted to know the two had turned up anything about Emanuel as they researched their book.
'We got all the tapes for this project now, but even before that, I had to go get Rahm-specific tapes to try to make sure we wouldn't get beat on something,' Coen said. 'We were kind of working both jobs at the same time.' "
So far, ILP2P has not succeeded in securing our copies. But it's is only a matter of time; the feds wouldn't just give them to only the Trib - would they?
We wonder – are other news outlets around the country, and in Chicago, experiencing trouble getting their copies, too?
They must be, or we'd be reading the transcripts in their newspapers, or be hearing the tapes on their local or national TV and radio programs.
There's nothing stopping the Chicago Tribune from making the tapes, and transcripts, available to the public. At least, nothing legally preventing that from happening.
So why is the Trib stashing the Blago tapes in a vault like the Tribune owned LATimes did with the Rashid Khalidi tape?
Why don't you ask Tribune Editor Gerould Kern:  Email  ctc-editor@tribune.com  Tel  312-222-5555
Those concerned about preserving the fourth estate should demand the same access to the Blago files that the feds granted Chase and Coen.  
If you believe that, tell it to the spokesperson for the U.S. Attorney's Office in Chicago:  Samborn contact info here:  Email  randall.samborn@usdoj.gov Tel 312-353-5318   Cell  312 613-6700
And, ask Congressman Darrell Issa's office if it's even legal for the feds to only give access to the tapes & transcripts to the Trib:
                                      Email   ca49interndo@mail.house.gov
                                      Ca        760-599-5000
                                      Wash    202-225-3906 
All they can say is…nothing.  And that alone will tell you something.
 Ernie Souchak, Editor-in-Chief, Illinois PayToPlay
Illinoispaytoplay.com (IP2P) has learned that Daniel S. Mahru, former business partner of Antoin "Tony" Rezko, made a deal with the Department of Justice (DoJ) for his silence. IP2P is the first to report that on, October 4 2012, Daniel S. Mahru will receive probation at his sentencing hearing.
IP2P has also learned that this is being done to insure Mahru will not speak of crimes, of which he has knowledge, that implicate Barack Obama, Valarie Jarrett, Allison Davis, Tony Rezko and others. (Remember Tony recently saying he committed crimes for which Fitzgerald did not charge him.)
IP2P is also investigating the circumstances surrounding meetings that took place where Daniel T Frawley and Daniel S Mahru (both convicted felons) met with author Jerome Corsi in Chicago to discuss secret meetings between Barack Obama, Nadhmi Auchi, Tony Rezko, (now Governor) Pat Quinn, and others.
Mahru is unwilling to talk about what was discussed at those meetings. Could that have anything to do with his probation deal?
The DoJ and (now former) U.S Attorney Patrick Fitzgerald protected Eric Holder, Barack Obama and a host of other criminals that occupy high offices in our state and federal government.
Brenda J Elliot at rbo2.com recently posted an article suggesting how important Mahru's silence is to the DoJ.  
Where's that special prosecutor when you need him?
Developing…