Ernie Souchak, Editor-in-Chief
While on a tour hawking her new book "The Story" Judith Miller admitted to James O'Keefe that she takes a "trial and error" approach to journalism.
Miller's exact quote: "That's what journalism is, trial and error."
Wow! That's the most incredible thing I have ever heard a person who purports to be a journalist say. For Miller, journalism is a - crapshoot!
Add that to the fact that she claims to have written her new book to correct the record, and you have unadulterated stupidity.
But wait, it gets even better.
Miller, while being interviewed by Ed Morrissey, gave the following explanation for why she now believes that she gave false testimony in the U.S. v Libby trial:
"My memory failed me, in part because the prosecutor withheld information I needed to decipher my own notes."
Really Judy, reporting is trial and error, and you need someone else to decipher your own notes? Truly remarkable!
More remarkable is that Miller now credits Scooter Libby with deciphering her notes correctly for her in 2010. Libby's interpretation of her notes was that he's innocent. Imagine that!
Miller has yet to offer an explanation for her waiting five years to profess Scooter's innocence after her epiphany that she gave false testimony.
I'll come back to Miller's notes and the importance of her relying on others to decipher them in a more in-depth  follow up article that will detail Libby's behind-the-scenes involvement in her book.
Unlike Miller, I do not believe journalism is done by trial and error, I believe you just report the facts and let the chips fall where they may.
With that in mind, here are some of the facts that Miller and friends do not want you to know.
Fact: Deputy Secretary of State Dick Armitage did not expose Valerie Plame as an employee of the CIA in 2003.
It was Under Secretary of State Marc Grossman who exposed Brewster Jennings & Associates and Plame in 2001. (Remember, Miller confessed to me in 2013 that she knew it was not Armitage.)
Grossman not only outed Plame, at the same time he was also caught on an FBI wiretap bragging that he would fax articles to the New York Times and they would just print them under someone's byline.
Judith's byline? Perhaps.
Fact: On October 1, 2003 when Armitage came forward to claim he was the leaker of Plame's identity, it was not Patrick Fitzgerald that asked him to keep it to himself. It was the FBI - under the direction of Attorney General John Ashcroft and FBI Director Robert Mueller who instructed Armitage, Colin Powell and then State Department Counsel William H Taft who was present in the room - not to tell anyone.
Fact: Attorney General John Ashcroft did not recuse himself in the Plame case because of his close ties to the White House. Ashcroft recused himself because at that time he was in front of FISA court Judge Reggie B. Walton enforcing a gag order on the one person who could tell the world that Plamegate was all a sham! That person being FBI whistleblower, Sibel Edmonds.
Walton was also the judge who presided over the Libby case. What a coincidence.
So you see Judith, there's no trial and error. It's simple. A real journalist just states the facts from the get-go.
And since you admit you can't do that, we're not interested in anymore of your false narratives!
By the way, how many times do you feel you're allowed to be wrong?
Ernie Souchak, Editor-in-Chief
American Thinker writer Clarice Feldman is not only on record stating that Plamegate was a "hoax", she has also at one point or another accused half of Washington of being involved in a "conspiracy" against George W. Bush.
Right, Clarice. Poor George Bush and Dick Cheney were being picked on by all those bad people that worked for them. Ok. Got it.
While being questioned about her "conspiracy" theories, Feldman let loose with this unexpected gem:
" When do we get to Ernie's fantastical notion that Plamegate was a deliberate plot by Bush and pals to distract from Iraq? "
Holy cow! Where did that come from?
Clarice, we never said that "Plamegate was a deliberate plot by Bush and pals to distract from Iraq." But now that you mention it, that scenario would explain a great deal of unanswered questions.
For example:
Why would the CIA send Joe Wilson to Niger to investigate Saddam Hussein's alleged attempt to purchase yellowcake uranium, when the CIA and George W. Bush knew Hussein had 550 tons of yellowcake 19 miles outside of Baghdad?
And why were the yellowcake documents that Wilson said he read long before they were actually ever made available to anyone in the CIA such poor forgeries? Were the forgeries designed to be easily discovered?
Would a President really tolerate any high-ranking officials in his administration keeping secrets from him, especially during wartime, as Feldman contends?
Of course he would not.
So while IP2P was trying to get Feldman to explain how she came to the conclusion that the CIA, the State Department, the Department of Justice, the FBI, and the DoJ Inspector General's Office were all involved in a "conspiracy" against President George W. Bush, she answered with this out-of-the-blue defense of Bush and his Defense Dept.
And in doing so could very well have helped solve the mystery of what the "Plamegate hoax" was really all about.
Coincidentally, the DoD is where Feldman's close personal friends Paul Wolfowitz, Richard Perle and Douglas Feith were practically running the show during the lead up to the invasion of Iraq.
Clarice, you may have really turned us on to something here. Thank You!
Ernie Souchak, Editor-in-Chief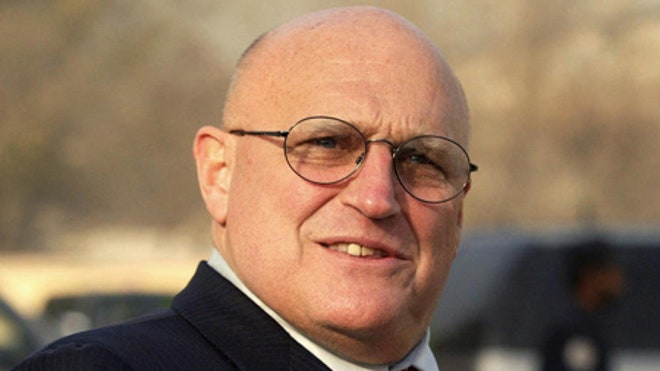 Clarice Feldman is a writer for the American Thinker who has taken the position that Dick Armitage is a liar, except when his lies fit her agenda. Then you can believe him over all others.
Feldman's agenda: Keep Americans from learning that "Plamegate" is a cover-up, and that her friends in Washington, DC were not victims. They were participants.
Remember we said "Now that the lie is out in the open, individuals involved in the "Plamegate cover-up" are having difficulty answering the simplest of questions."
That's because once Armitage's lies are fully exposed to the public, the "Plamegate cover-up" comes crashing down, exposing the granddaddy of all scandals. And, that will explain a plethora of scandals. Including current ones!
-----Original Message-----
From: (redacted)
To: Clarice Feldman
Cc: Thomas Lifson
Sent: November 17, 2013 at 10:02 AM
Subject: Are we clear on this?
Clarice
Subject: Plamegate
August 30, 2006 - What President Bush Should Do about Plamegate by Clarice Feldman
http://www.americanthinker.com/2006/08/what_president_bush_should_do.html
You state your belief that Dick Armitage, Colin Powell, John Ashcroft and James Comey were co-conspirators against President George W Bush. The conspiracy you accuse them of orchestrating was commonly known as "Plamegate"
Fast forward to today.
Judith Miller exposed "Plamegate" as a cover-up
http://illinoispaytoplay.com/2013/11/07/judith-miller-exposed-plamegate-as-a-cover-up/
FBI whistleblower Sibel Edmonds has since testified under oath that Valerie Plame's CIA front Brewster Jennings & Associates was exposed in 2001 by Undersecretary of State Marc Grossman, who coincidently reported directly to Deputy Secretary of State Dick Armitage.
And, Judith Miller is now on record stating that she knew Dick Armitage was not who exposed Valerie Plame as CIA, and that a lot of people knew that.
Clarice, so we are clear on this.
Now that you have full knowledge of Miller's confession, and Edmonds testimony.
You're telling me that you still believe Dick Armitage, a man you accused of conspiring against The President of the United States, was telling the truth when he confessed (in 2006) that he exposed Valerie Plame in 2003.
And, you believe Judith Miller and FBI whistleblower Sibel Edmonds are both lying when they say Armitage did not expose Valerie Plame.
However, you refuse to offer a reason for this peculiar belief.
Is there anything else you would like to say?
Or, are we clear on this?
(name redacted)
What Feldman refuses to tell her readers is, that there were hoards of people in Washington, DC who knew that Marc Grossman exposed Brewster Jennings & Associates in 2001.
Including: FBI Director Robert Mueller, Dept. of Justice Inspector General Glenn A. Fine, Senator Chuck Grassley and Senator Patrick Leahy.
Clarice Feldman would like you to believe that Dick Armitage, Colin Powell, John Ashcroft and James Comey conspired against President George W. Bush while Mueller, Fine, Grassley, Leahy and others in positions of power just watched.
Really? Wouldn't that make them all co-conspirators?
Clarice, when a conspiracy involves this many people in Washington, the conspiracy is not against anyone in Washington, it's against We the People
Clarice Feldman is right about one thing--Dick Armitage is a liar!
Thanks to Sibel Edmonds, that is a well documented fact.
Much more to follow......