Ernie Souchak, Editor-in-Chief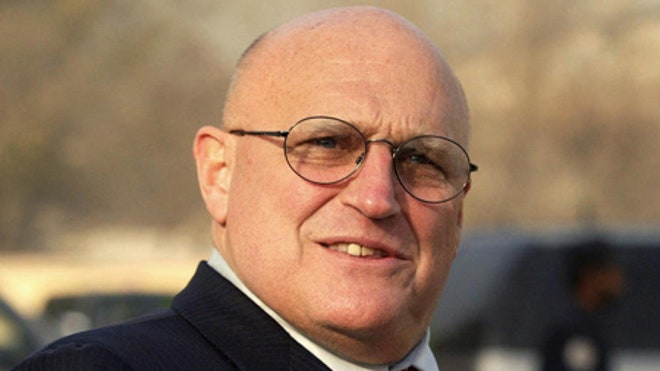 Clarice Feldman is a writer for the American Thinker who has taken the position that Dick Armitage is a liar, except when his lies fit her agenda. Then you can believe him over all others.
Feldman's agenda: Keep Americans from learning that "Plamegate" is a cover-up, and that her friends in Washington, DC were not victims. They were participants.
Remember we said "Now that the lie is out in the open, individuals involved in the "Plamegate cover-up" are having difficulty answering the simplest of questions."
That's because once Armitage's lies are fully exposed to the public, the "Plamegate cover-up" comes crashing down, exposing the granddaddy of all scandals. And, that will explain a plethora of scandals. Including current ones!
-----Original Message-----
From: (redacted)
To: Clarice Feldman
Cc: Thomas Lifson
Sent: November 17, 2013 at 10:02 AM
Subject: Are we clear on this?
Clarice
Subject: Plamegate
August 30, 2006 - What President Bush Should Do about Plamegate by Clarice Feldman
http://www.americanthinker.com/2006/08/what_president_bush_should_do.html
You state your belief that Dick Armitage, Colin Powell, John Ashcroft and James Comey were co-conspirators against President George W Bush. The conspiracy you accuse them of orchestrating was commonly known as "Plamegate"
Fast forward to today.
Judith Miller exposed "Plamegate" as a cover-up
http://j8n.879.myftpupload.com/2013/11/07/judith-miller-exposed-plamegate-as-a-cover-up/
FBI whistleblower Sibel Edmonds has since testified under oath that Valerie Plame's CIA front Brewster Jennings & Associates was exposed in 2001 by Undersecretary of State Marc Grossman, who coincidently reported directly to Deputy Secretary of State Dick Armitage.
And, Judith Miller is now on record stating that she knew Dick Armitage was not who exposed Valerie Plame as CIA, and that a lot of people knew that.
Clarice, so we are clear on this.
Now that you have full knowledge of Miller's confession, and Edmonds testimony.
You're telling me that you still believe Dick Armitage, a man you accused of conspiring against The President of the United States, was telling the truth when he confessed (in 2006) that he exposed Valerie Plame in 2003.
And, you believe Judith Miller and FBI whistleblower Sibel Edmonds are both lying when they say Armitage did not expose Valerie Plame.
However, you refuse to offer a reason for this peculiar belief.
Is there anything else you would like to say?
Or, are we clear on this?
(name redacted)
What Feldman refuses to tell her readers is, that there were hoards of people in Washington, DC who knew that Marc Grossman exposed Brewster Jennings & Associates in 2001.
Including: FBI Director Robert Mueller, Dept. of Justice Inspector General Glenn A. Fine, Senator Chuck Grassley and Senator Patrick Leahy.
Clarice Feldman would like you to believe that Dick Armitage, Colin Powell, John Ashcroft and James Comey conspired against President George W. Bush while Mueller, Fine, Grassley, Leahy and others in positions of power just watched.
Really? Wouldn't that make them all co-conspirators?
Clarice, when a conspiracy involves this many people in Washington, the conspiracy is not against anyone in Washington, it's against We the People
Clarice Feldman is right about one thing--Dick Armitage is a liar!
Thanks to Sibel Edmonds, that is a well documented fact.
Much more to follow......