Marty Watters, Investigative reporter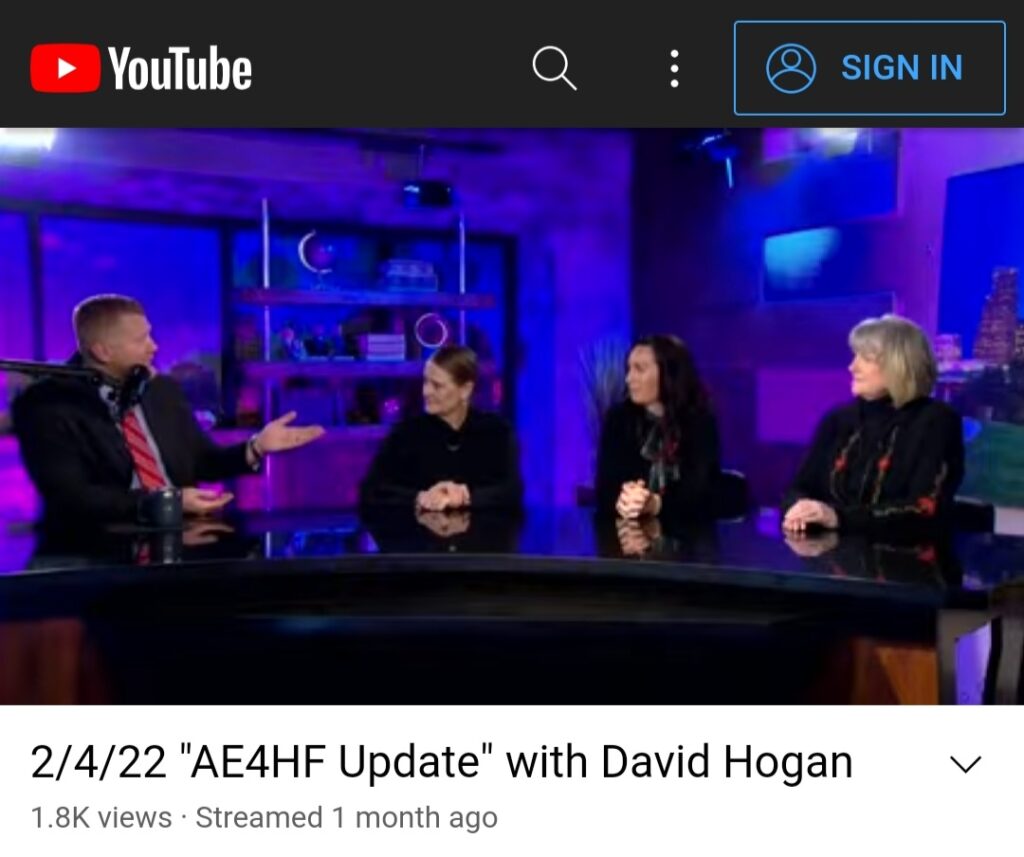 After refusing to answer any questions about Airline Employees 4 Health Freedom (AE4HF), spokesperson Pastor David Hogan is beginning to scrub selected podcasts from his Worldwide Impact website.
Example: Hogan has removed from the internet a video of him calling AE4HF champion Senator Ted Cruz a liar and member of the Deep State.
There's also a video where Hogan jokes about one of his troubled followers hunting me down because I had the audacity to ask questions about AE4HF attorney John C. Sullivan and his affiliation to the Deep State-approved law firm, Morgan Lewis & Bockius.
But my favorite has to be the video where Hogan's looney tunes mother Brenda explains how she needed to go to the bathroom while driving through the desert and prayed for one. Then she claimed that God made a rest stop appear just for her, and it disappeared when she was done.
Of course Hogan can't have those videos out there on the internet when the AE4HF scam starts hitting the fan.
Hogan, who has been the executive pastor at Spring First Church in Harris County, Texas, was just named top dog there and is taking over control from Mom and Pops Hogan in this family business posing as a church. Hogan is deleting his own podcasts because they expose what big frauds he and the founders of AE4HF really are.
Don't you love when that happens?
Here's why Hogan is scrubbing his own podcasts: Aside from being a spokesperson for AE4HF and the new top dog at the send-me-money-in-the-name-of-God church he runs, Hogan is also a flunky on United Airlines' payroll who dreams of being a big-time politician.
That makes sense. Hogan's got the "send me money" and dirty deal-making part of being a politician down pat.
I could write a book about this clown and the hucksters he runs with. But I'll try not to do that here.
What I will do is chronicle the orchestrated plan the Deep State has to get as many Americans "vaccinated" with an experimental gene therapy drug that has been proven harmful to both humans and animals.
But you won't hear Hogan or AE4HF talk about these experiments that are worthy of Joseph Mengele and which the Deep State is implementing with the help of the top brass at United Airlines. Because their bosses wouldn't like that. In fact, Hogan regularly praises United Airlines and actually told me that the poisoning of his fellow employees is not his fight.
So Hogan is now starting to delete his own podcasts because he is in a panic. He knows I have the goods on him and his Morgan Lewis & Bockius buddy, John C. Sullivan. Those podcasts are now very problematic for both him and AE4HF.
Much more to come.

Enjoy this article?