Ernie Souchak, Editor-in-Chief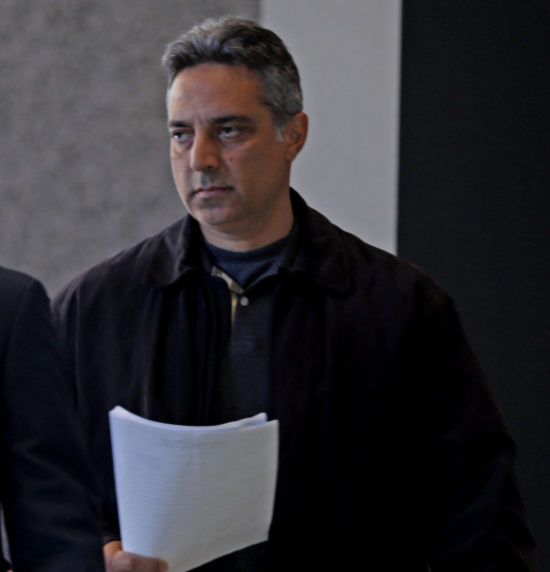 Recently Chicago immigration attorney Robert W. DeKelaita was arrested for committing numerous felonies over the course of 11 years
Now, thanks to Barbara Hollingsworth of CNSNews.com we know that federal authorities have known for over a decade that DeKelaita was committing asylum fraud.
Hollingsworth uncovered documents that reveal that DeKelaita's acts of fraud were exposed in federal court in 2003.
http://caselaw.findlaw.com/us-6th-circuit/1423352.html
Why wasn't he arrested then?
Immigration Lawyer Indicted 11 Years After Iraqi Client Admitted Asylum Fraud
By Barbara Hollingsworth
(CNSNews.com) – A prominent Chicago-area immigration lawyer was indicted last month for immigration fraud , 11 years after an illegal alien from Iraq who entered the U.S. via Mexico told federal authorities that he had advised his former client to lie on his asylum application.
Robert DeKelaita, of Glenview, Illinois, described in 2008 as one of a "handful of immigration lawyers who specialize in representing Iraqi Christians," was accused of "submitting falsely created affidavits, baptismal certificates, [and] identity documents" on asylum forms he submitted to U.S. Citizenship and Immigration Services (CIS) between 2000 and 2011.
He also allegedly coached his clients to lie about their past when they were interviewed by federal immigration officials.
The phony identity information included "false names, false religions, false dates of travel, false dates of entry into the United States, false dates of birth, and false family history," according to the Sept. 23 indictment.
(See U.S. v DeKelaita & Benjamin.pdf)
DeKelaita also allegedly "wrote and created false asylum statements detailing non-existent accounts of purported religious persecution, including fictitious accounts of rape and murder, and attached these statements to the [CIS] Form I-589 he submitted on behalf of his clients," the indictment further charged.
U.S. Attorney Zachary Fardon of the Northern District of Illinois charged DeKelaita with one count of conspiracy to commit immigration and naturalization fraud, three counts of immigration fraud, and three counts of suborning perjury.
His translator, Adam Benjamin, was also indicted for allegedly "mistranslat[ing] answers given by the clients and add[ing] testimony not actually stated by the clients during the course of the asylum interviews."
CNSNews.com asked Assistant U.S. Attorney for Public Information Randall Samborn whether any of DeKelaita's clients who submitted falsified asylum applications have also been arrested or indicted for immigration fraud.
"Not to my knowledge, no," he replied, adding that there were currently no plans to do so.
CNSNews.com asked Samborn if one of the individuals identified in the indictment only as "Y.L." was Yousif Lazar, a native of Iraq and resident of Farmington Hills, Michigan, who entered the U.S. illegally via Mexico "on May 20, 1999 without being admitted or paroled by an immigration officer," according to an August 14, 2007 ruling by the Sixth Circuit Court of Appeals.
"No comment," he replied.
CNSNews.com asked why it took 11 years to arrest DeKelaita when, according to court documents, Lazar testified at his 2003 asylum hearing that "he lied upon the advice of his former counsel, DeKelaita."
"You're asking questions beyond the four corners of the indictment and I'm not going to comment on anything that's not in the public record," Samborn replied.
CNSNews.com asked if DeKelaita had been creating false identities for his clients.
"He used various false information, but did not specifically create false identities," Samborn replied. "The indictment itself refers to individuals by initials on whose behalf he submitted false information, but not necessarily to create a fictitious person, as opposed to giving false information on actual individuals," he explained.
Under federal law, foreigners seeking asylum in the United States must provide proof that they suffered persecution "on account of race, religion, nationality, political opinion, or membership in a particular social group, or had a well-founded fear of persecution" if they returned to their home country. After asylum is granted, they are eligible to seek lawful permanent residency or naturalized U.S. citizenship.
In 2007, the appellate court denied Lazar's petition to reverse a Board of Immigration Appeals' decision that he was ineligible for asylum because he had falsely claimed he was detained and beaten by officials loyal to former Iraqi president Saddam Hussein.
"What he did not know is the Government had evidence that would demonstrate that his application was fake, phony and fraudulent," the appellate court noted.
Confronted by evidence that he had lied on his asylum application, Lazar admitted that "he was in Greece for at least a part of the period in which he claimed to have been in Baghdad," where he applied for refugee status in 1992. He also admitted that upon advice of his former counsel, DeKelaita, he lied that he had been arrested and detained in Baghdad in 1997 to "improve his chances for obtaining asylum."
Another client, identified only as "M.J.", was also allegedly coached by DeKelaita to commit perjury during an asylum interview. She falsely told federal immigration officers that Islamic extremists had threatened to kidnap and kill her husband and daughter, according to the indictment.
"Client H.A." also falsely claimed that his father had been executed, his house in Iraq had been burned down by Muslim extremists, and his brother's name had been "put on an elimination list," the government charged.
Each count carries a maximum penalty of five years in prison and a $250,000 fine. The indictment also seeks an additional $60,000 forfeiture of attorney's fees from DeKelaita if he is convicted.
Now that we know the feds were fully aware of DeKelaita's criminal activity way back in 2003, we have to ask:
Why did the feds allow DeKelaita to continue to break U.S. immigration laws?
Why arrest him now after turning a blind eye for 11 years?
And why are there "no plans" to arrest any of DeKelaita's clients who submitted falsified asylum applications?
We hope to bring you the answers to those and many other related questions very soon.
Did I mention that Robert DeKelaita is a close associate of Tony Rezko's pal, Dr. Ronald Michael?
Rezko Update: Mystery man's true identity revealed
More to come...