Ernie Souchak, Editor-in-Chief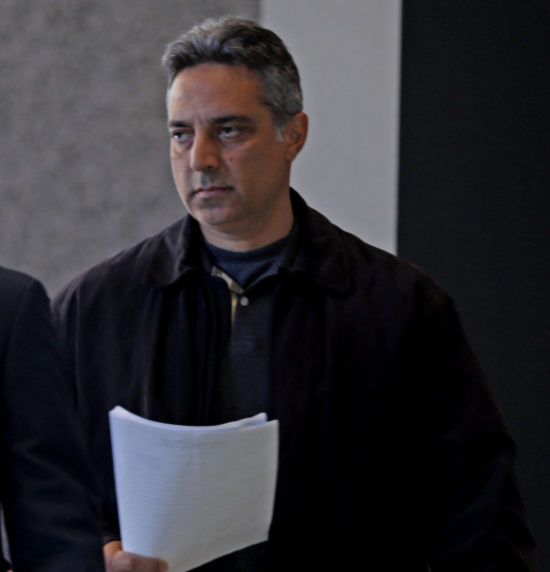 Recently Chicago immigration attorney Robert W. DeKelaita was arrested for committing numerous felonies over the course of 11 years
Now, thanks to Barbara Hollingsworth of CNSNews.com we know that federal authorities have known for over a decade that DeKelaita was committing asylum fraud.
Hollingsworth uncovered documents that reveal that DeKelaita's acts of fraud were exposed in federal court in 2003.
http://caselaw.findlaw.com/us-6th-circuit/1423352.html
Why wasn't he arrested then?
Immigration Lawyer Indicted 11 Years After Iraqi Client Admitted Asylum Fraud
By Barbara Hollingsworth
(CNSNews.com) – A prominent Chicago-area immigration lawyer was indicted last month for immigration fraud , 11 years after an illegal alien from Iraq who entered the U.S. via Mexico told federal authorities that he had advised his former client to lie on his asylum application.
Robert DeKelaita, of Glenview, Illinois, described in 2008 as one of a "handful of immigration lawyers who specialize in representing Iraqi Christians," was accused of "submitting falsely created affidavits, baptismal certificates, [and] identity documents" on asylum forms he submitted to U.S. Citizenship and Immigration Services (CIS) between 2000 and 2011.
He also allegedly coached his clients to lie about their past when they were interviewed by federal immigration officials.
The phony identity information included "false names, false religions, false dates of travel, false dates of entry into the United States, false dates of birth, and false family history," according to the Sept. 23 indictment.
(See U.S. v DeKelaita & Benjamin.pdf)
DeKelaita also allegedly "wrote and created false asylum statements detailing non-existent accounts of purported religious persecution, including fictitious accounts of rape and murder, and attached these statements to the [CIS] Form I-589 he submitted on behalf of his clients," the indictment further charged.
U.S. Attorney Zachary Fardon of the Northern District of Illinois charged DeKelaita with one count of conspiracy to commit immigration and naturalization fraud, three counts of immigration fraud, and three counts of suborning perjury.
His translator, Adam Benjamin, was also indicted for allegedly "mistranslat[ing] answers given by the clients and add[ing] testimony not actually stated by the clients during the course of the asylum interviews."
CNSNews.com asked Assistant U.S. Attorney for Public Information Randall Samborn whether any of DeKelaita's clients who submitted falsified asylum applications have also been arrested or indicted for immigration fraud.
"Not to my knowledge, no," he replied, adding that there were currently no plans to do so.
CNSNews.com asked Samborn if one of the individuals identified in the indictment only as "Y.L." was Yousif Lazar, a native of Iraq and resident of Farmington Hills, Michigan, who entered the U.S. illegally via Mexico "on May 20, 1999 without being admitted or paroled by an immigration officer," according to an August 14, 2007 ruling by the Sixth Circuit Court of Appeals.
"No comment," he replied.
CNSNews.com asked why it took 11 years to arrest DeKelaita when, according to court documents, Lazar testified at his 2003 asylum hearing that "he lied upon the advice of his former counsel, DeKelaita."
"You're asking questions beyond the four corners of the indictment and I'm not going to comment on anything that's not in the public record," Samborn replied.
CNSNews.com asked if DeKelaita had been creating false identities for his clients.
"He used various false information, but did not specifically create false identities," Samborn replied. "The indictment itself refers to individuals by initials on whose behalf he submitted false information, but not necessarily to create a fictitious person, as opposed to giving false information on actual individuals," he explained.
Under federal law, foreigners seeking asylum in the United States must provide proof that they suffered persecution "on account of race, religion, nationality, political opinion, or membership in a particular social group, or had a well-founded fear of persecution" if they returned to their home country. After asylum is granted, they are eligible to seek lawful permanent residency or naturalized U.S. citizenship.
In 2007, the appellate court denied Lazar's petition to reverse a Board of Immigration Appeals' decision that he was ineligible for asylum because he had falsely claimed he was detained and beaten by officials loyal to former Iraqi president Saddam Hussein.
"What he did not know is the Government had evidence that would demonstrate that his application was fake, phony and fraudulent," the appellate court noted.
Confronted by evidence that he had lied on his asylum application, Lazar admitted that "he was in Greece for at least a part of the period in which he claimed to have been in Baghdad," where he applied for refugee status in 1992. He also admitted that upon advice of his former counsel, DeKelaita, he lied that he had been arrested and detained in Baghdad in 1997 to "improve his chances for obtaining asylum."
Another client, identified only as "M.J.", was also allegedly coached by DeKelaita to commit perjury during an asylum interview. She falsely told federal immigration officers that Islamic extremists had threatened to kidnap and kill her husband and daughter, according to the indictment.
"Client H.A." also falsely claimed that his father had been executed, his house in Iraq had been burned down by Muslim extremists, and his brother's name had been "put on an elimination list," the government charged.
Each count carries a maximum penalty of five years in prison and a $250,000 fine. The indictment also seeks an additional $60,000 forfeiture of attorney's fees from DeKelaita if he is convicted.
Now that we know the feds were fully aware of DeKelaita's criminal activity way back in 2003, we have to ask:
Why did the feds allow DeKelaita to continue to break U.S. immigration laws?
Why arrest him now after turning a blind eye for 11 years?
And why are there "no plans" to arrest any of DeKelaita's clients who submitted falsified asylum applications?
We hope to bring you the answers to those and many other related questions very soon.
Did I mention that Robert DeKelaita is a close associate of Tony Rezko's pal, Dr. Ronald Michael?
Rezko Update: Mystery man's true identity revealed
More to come...


Ernie Souchak, Editor-in-Chief
Thanks to Barbara Hollingsworth at CNS News, the disinfectant of sunlight is being shined on Jesse Jackson, Jr.'s latest scam involving the ridiculous notion that felons are 'entitled' to Presidential Pardons.
Jackson has enlisted former Pennsylvania DNC super-delegate and fellow con man John P. Karoly to set the stage for him.
(CNSNews.com) – A former cellmate of Rep. Jesse Jackson, Jr. says that the disgraced former congressman "is committed to convincing this President, and all future candidates for the highest office in the land, to take on the 'Audacity of Forgiveness'" by pardoning all felons who have served their time.
Doing so will "make us all feel better about ourselves as a nation," fellow inmate John Karoly wrote from "inside the joint" in an eight-page letter to "select media outlets".
Jackson did a "fastidious job" scrubbing toilets and unclogging drains with a toothbrush at the Federal Correctional Institution at Butner, North Carolina as part of his "personal penance," Karoly claimed. But "no matter how hard he scrubs, he later tells me that it doesn't wipe his slate clean."
"Like the rest of us, he yearns for the forgiveness that has eluded him" which, Karoly added, "Jesse rightly insists is a matter of human entitlement."
"When you pay off your credit card debt in full, you no longer owe anything. The full utilization of the President's power to forgive, may be the greatest legacy any President can leave behind," Karoly wrote in his jailhouse missive.
WMAQ, NBC's Chicago affiliate, first reported that the station received Karoly's letter on April 11, accompanied by an affidavit from Jackson authorizing its release. The story was later picked up by the Chicago Sun-Times.
Jackson is seeking presidential pardons "identical to the one President Gerald Ford issued to former President Richard Milhaus Nixon in 1974," Karoly said in the letter.
But "I suddenly realized that if Jesse's dream takes shape, as I earnestly believe it will, there will be no contemporary chronicler to tell the world how his 'forgiveness mission' was birthed," wrote the former Democratic National Committee superdelegate who is serving six and a half years at the minimum security prison after being convicted of mail fraud, money laundering and tax evasion.
However, a federal prison official at Butner denied that the former congressman was required to scrub prison toilets, sinks and floors with a toothbrush.
So Jackson has chosen Karoly, a man whose extensive criminal resume includes cheating a charity out of $500K and trying to capitalize on his brother's death by creating a phony will, as the person to chronicle the birth of his latest scandalous endeavor.
Wow! Just when you thought Jackson had sunk as low as he could go after trying to buy a U.S. Senate seat from Rod Blagojevich and then claiming mental illness to escape justice and collect $8,700 a month disability pay while in prison.
But now with the help of fellow con man Karoly he is sinking to new depths by starting a " forgiveness movement" for what these two clowns sympathetically refer to as the "criminal underclass".
Junior really is a chip off the old block. The Jacksons can find a group to exploit in any situation.
Pop Jackson must be busting with pride!
(Editors note: no joke, it's a real book)
What is even more disturbing about this ridiculous "Jesse Jackson Jr. has a noble cause" story is this: The media hand picked by Jackson to break the story of his latest exploitation - NBC, Chicago Sun Times, and AL.com - were all fully aware of Karoly's history as a DNC insider and his extensive criminal record. Yet they all chose not to include those important facts in their "reporting".
Now why would they do that?
Perhaps they heard that Obama likes Junior's new "forgiveness movement" idea, and they just want to be helpful to the cause?
Now that's audacity!
Unfortunately for the Chicago Sun Times, NBC and AL.com, that's not journalism.
Thankfully, CNSNews.com was around for that.


Ernie Souchak, Editor-in-Chief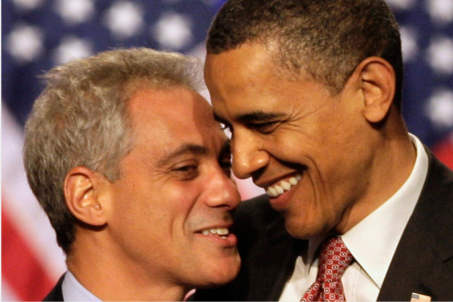 This may come as no surprise, but Rod Blagojevich's get-out-of-jail deal not only involves the federal prosecutors and his defense team, it also included the direct involvement of the Chicago Tribune.
That's because, as part of his deal to get out of prison, Rod Blagojevich agreed to let Chicago Tribune reporters John Chase and Jeff Coen lie to the public about the wiretap tapes that put him there.
Due to some excellent investigative reporting by Barbara Hollingsworth, who now writes for CNS News, we know that the feds gave Chase and Coen copies of court-sealed tapes and transcripts from the Blagojevich case.
Gee, why would the FEDS do that?
Simple. Chase and Coen were instructed to tell the public that they listened to all the sealed tapes and found nothing interesting on them.
We know differently because Blago was caught on tape talking to some of the top power brokers in the country, including Obama and his chief-of-staff Rahm Emanuel.
So the real question you must ask is:
Why would Rod Blagojevich and his lawyers, who knew very well the explosive contents of the conversations caught on those tapes, allow Chase and Coen to lie about them?
Facing 14 years in federal prison, Blagojevich should have dragged Chase and Coen in front of Judge Zagel and made them tell the court who gave them tapes and transcripts that he had placed under seal. But Blago didn't.
The $64k question is why?
Blago's attorney, Sheldon Sorosky, has confirmed that there is and never was anything stopping Blago from telling the public what is on the tapes, which he insist to this day prove his innocence.
So why did Blago and his attorneys let Chase and Coen's public proclamation that the contents of the sealed tapes confirm his guilt go unchallenged?
And why is Blago pretending he wants the tapes to be unsealed when he is completely ignoring the fact that the Chicago Tribune claims to have copies?
More importantly, why are the feds insisting the tapes stay sealed nearly 2 years after they gave copies to the two Chicago Tribune reporters-who have refused to make them public?
What possible reason could Chase and Coen have not to release the transcripts?
The answer is that Chicago Tribune reporters John Chase and Jeff Coen are lying to the public, the feds put them up to it, and Blago agreed to go along with the deception as part of his get-out-of-jail deal.


Ernie Souchak, Editor-in-Chief
CNS News understands that the real story in the Blagojevich saga is not Rod Blagojevich, it's former U.S. Attorney Patrick Fitzgerald.
Rod Blagojevich is just another crooked politician who under normal circumstances in Illinois would never have seen the inside of a courtroom, much less a jail cell.
However, a distraction was needed to cover up crimes the Bush administration was committing, and to clear the path for Barack Hussein Obama to lead the next puppet administration.
You heard right, Fitzgerald was covering up crimes for both Bush and Obama.
Since Fitzgerald and his partners in crime (including the media) were successful, it is now time to let Blagojevich out of jail before he snitches on his fellow criminal government pals.
CNS News recognizes that although Blagojevich is guilty and belongs in jail, in the big picture Blago is just a flea on an elephant's ass.
If you really want to know who the big time criminals are, focus on Patrick Fitzgerald and what he has done. He will lead you right to them. Don't be distracted again!
High honors to Barbara Hollingsworth at CNS News, very astute.
Read CNS article here: 2014 Prediction: A 'Get Out of Jail' Card for Rod Blagojevich


Thomas Barton, Investigative Reporter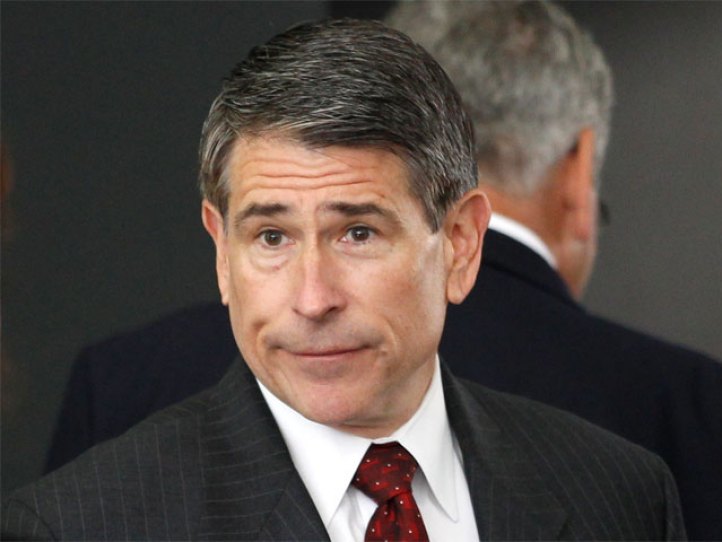 <Breaking News>
Robert Blagojevich has come clean during an interview with CNSNews.com reporter Barbara Hollingsworth. Blagojevich told Hollingsworth that Jesse Jackson, Jr. offered a "bribe" to him and his brother, Rod Blagojevich, for the Senate seat vacated by Barack Obama.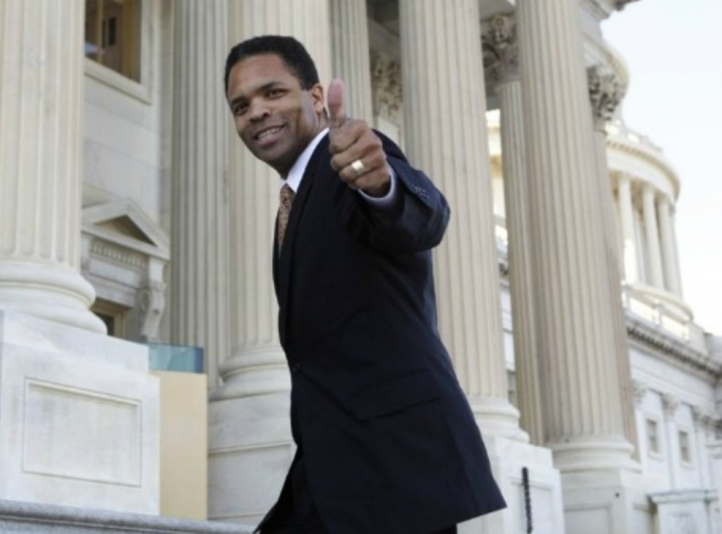 And, that it's time for the U.S. Attorney of the Northern District of Illinois to charge him with that crime.
Well, it doesn't get any simpler than that, folks.
Robert Blagojevich just handed Jesse Jackson, Jr. to the feds on a silver platter for attempting to purchase a seat in the U.S. Senate.
The only question that remains is this:
Will Barack Obama and Attorney General Eric Holder allow acting U.S. Attorney Gary S. Shapiro to enforce the law, and indict Jackson?

We will keep you posted.


Ernie Souchak, Editor-in-Chief
On May 6, 2013, veteran reporter Barbara Hollingsworth, who now writes for CNS News, reported that Chicago Tribune reporters John Chase and Jeff Coen revealed that the feds were their source for the sealed Blagojevich wiretap tapes and transcripts the reporters refer to in their book "Golden."
Following that story, IP2P has just learned this:
Months before Chase and Coen's source was revealed, Randall Samborn, spokesperson for the U.S. Attorney's Office, insisted that the government did not give Chase and Coen access to the Blago tapes or transcripts. That claim was documented in the email below.
From: Randall.Samborn@usdoj.gov
To: < redacted >
Sent: Wed Dec 5 07:28:01 UTC 2012
Subject: RE: Media inquiry re USA v Blagojevich
Let me be clear, the government did not provide the authors access to any non-public materials and I reject your assertion. As I said, we are done with this.
From: < redacted >
Sent: Wednesday, December 05, 2012 1:25 PM
To: Samborn, Randall (USAILN)
Subject: Re: Media inquiry re USA v Blagojevich
Randall
Are you refusing to give me the same access that was given to John Chase and Jeff Coen?
(Name redacted)
Imagine Samborn's surprise when he learned that Chase and Coen "burned" their source by revealing that it was, in fact, the U.S. Attorney's office that gave them access to the court sealed documents they refer to in their book. Below is Samborn's response when asked about the new development.
From: Randall Samborn (USAILN)
To: < redacted >
Sent: 2013-05-14 18:01:35 +0000
Subject: RE: Media inquiry (Tribune reporters)
No comment
From: < redacted >
Sent: Tuesday, May 14, 2013 12:49 PM
To: Samborn, Randall (USAILN)
Subject: Media inquiry (Tribune reporters)
Mr. Randall Samborn
Tribune reporters John Chase and Jeff Coen have revealed that the federal government was the source that provided them with the Blagojevich wiretap tapes and transcripts that were under court seal and never made public.
What is your response to Chase and Coen exposing the Federal Government as their source?
(Name redacted)
Chicago Tribune reporters work for Federal Government
https://illinoispaytoplay.com/2013/05/06/chicago-tribune-reporters-work-for-federal-government/
So, after the feds insisted they did not provide access to the Tribune reporters, and Chase and Coen revealed that the feds did, the federal government has now changed its position to "No Comment."
It's obvious that the feds gave Chase and Coen access to sealed material, and then lied about it. And that begs this question: Why the lie?
The Tribune won't ask that question because they're part of the lie. And the Sun Times won't ask because they're complicit in the lie. So we ask it here. Why the lie?
As well as: What other lies during the Blago saga were told by the U.S. Attorney's Office, and advanced by the Tribune?
Developing story......


Ernie Souchak, Editor-in-Chief
Heads up reporting at CNSNews.com sets them apart from the rest of the media. CNS News is the only media outlet that picked up on what is the most important story surrounding the Blagojevich appellate brief filed with the court on Monday, July 15, 2013. THE TAPES! (You know, the ones that Blagojevich wants played and only Tribune reporters John Chase and Jeff Coen have copies of)
So, while the MSM put their stenographers on Blago's appeal, CNS News, who employs real Journalists, came away with an important story everyone else in the media is missing.
CNS News Excerpt:
Blagojevich's lawyers also claimed that Zagel "misled" the jury regarding the legal standards needed to prove fraud, extortion and bribery by "excluding evidence of the defendant's good faith" and "misstating" his defense in Zagel's instructions to jurors.
Five days prior to Blagojevich's arrest early on Dec. 9, 2008, Chicago Tribune reporter John Chase called his press aide and informed him that the governor was being wiretapped by the FBI. Blagojevich instructed his brother, Robert, to call off a meeting he had scheduled with Jackson supporter Raghu Nayak.
Prosecutors incorrectly characterized the cancelled meeting and Nayak's "vague offer" to raise $1.5 million for Blagojevich if he appointed Jackson to the Senate as "soliciting a bribe," Blagojevich's lawyers contended.
However, the brief made no mention of the fact that Chase and fellow Tribune reporter Jeff Coen were given exclusive access to 1,800 pages of court-sealed federal wiretap transcripts that Blagojevich was not allowed to use for his defense. Blagojevich's defense team never called Chase to testify about how he and Coen got access to the tapes, which they quoted extensively in their book, "Golden: How Rod Blagojevich Talked Himself Out of the Governor's Office and into Prison," which was published last fall.
While on their book tour, the authors insisted there was "no legal ban" on publishing excerpts from the same tapes that Zagel would not allow Blagojevich to play in court.
Neither reporter responded to an inquiry by CNSNews.com about whether they would make the tapes publicly available.
Read entire CNS article here: Blagojevich Appeal: 'One-Sided' Rules Barred Defense From Playing Tapes
Bravo Barbara Hollingsworth and CNS News for getting it right.