Ernie Souchak, Editor-in-Chief
On September 23, 2014 U.S. Attorney Zachary Fardon announced the arrest and indictment of Chicago immigration attorney Robert W. DeKelaita, 51, of Glenview, IL and contract interpreter Adam Benjamin, 61, of Skokie, IL.
Well, as it turns out, Benjamin is much more than just an interpreter who happens to speak Assyrian.
Adam Benjamin is in fact Dr. Adam Z. Benjamin, the former head of the Assyrian Democratic Movement (ADM) of North America.
But when the spokesman for the U.S. Attorney's office, Randall Samborn, was asked to confirm the identity of the man Fardon had just indicted, Samborn's response was: "Why do you persist on asking me questions that you know I can't answer?"
Huh?
To put this in perspective:
The U.S. Attorney's Office apparently now believes that asking them to properly identify individuals that they have arrested, indicted, and named in their own press release is something that the media should know not to ask them to do.
Wow! Take a moment to ponder that bit of brilliance.
Moving on, now the question is: Why did the feds not want the public to know the true identity of Adam Benjamin?
Could it be because Benjamin had access to the White House?
Also keep in mind that the ADM political party that Benjamin was in charge of in America was lead by Yonadam Kanna overseas in Iraq.
That would be the same Yonadam Kanna who joined DeKelaita associate and Tony Rezko pal, Dr. Ronald Michael, in Iraq pre-invasion meetings at the State Department.
Maybe Chicago Tribune reporter John Chase can shed some light on this subject for us.
Does anyone know where Chase has disappeared to?
----- Forwarded Message -----
From: "John Chase" <JChase@tribune.com>
To: (redacted)
Cc: (redacted)
Sent: Friday, March 28, 2008 10:29:35 AM
Subject: RE: Assyrian Community-Robert Dekelaita
Thanks (name redacted). Yes, somebody else told me about Mr. Dekelaita. I will check into that.
John
From: (redacted)
Sent: Friday, March 28, 2008 11:29 AM
To: Chase, John
Cc: (redacted)
Subject: Assyrian Community-Robert Dekelaita
John
Robert Dekelaita is a immigration attorney that is a close associate of Dr. Michael and is very active in the Assyrian community.
Law office of Robert Dekelaita 6600 N. Lincoln Ave.
Suite 200 Lincolnwood, IL 60712
(name redacted)
Perhaps if Chase would come out of hiding, he could give some badly needed guidance to fellow Trib reporter Jason Meisner on the 'Chaldean-Assyrian Community Scandal'.
-----Original Message-----
From: (redacted)
To: Jason Meisner
Sent: October 4, 2014 at 6:30 PM
Subject: Feds knew about crooked Chicago Immigration Attorney in 2003
Jason
You missed a great deal of important facts in your reporting of the DeKelaita scandal.
Don't you think the people of Chicago deserve a better effort from you?
(name redacted)
Feds knew about crooked Chicago Immigration Attorney
https://illinoispaytoplay.com/2014/10/04/feds-knew-about-crooked-chicago-immigration-attorney-in-2003/
Do you think Nadhmi Auchi figures into any of this?
Let's not forget that the Iraqi billionaire claims to be a Chaldean Christian.
Much more to come...


Ernie Souchak, Editor-in-Chief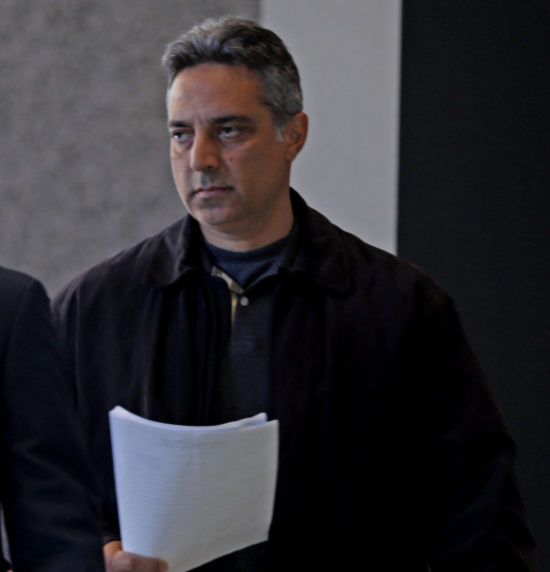 Recently Chicago immigration attorney Robert W. DeKelaita was arrested for committing numerous felonies over the course of 11 years
Now, thanks to Barbara Hollingsworth of CNSNews.com we know that federal authorities have known for over a decade that DeKelaita was committing asylum fraud.
Hollingsworth uncovered documents that reveal that DeKelaita's acts of fraud were exposed in federal court in 2003.
http://caselaw.findlaw.com/us-6th-circuit/1423352.html
Why wasn't he arrested then?
Immigration Lawyer Indicted 11 Years After Iraqi Client Admitted Asylum Fraud
By Barbara Hollingsworth
(CNSNews.com) – A prominent Chicago-area immigration lawyer was indicted last month for immigration fraud , 11 years after an illegal alien from Iraq who entered the U.S. via Mexico told federal authorities that he had advised his former client to lie on his asylum application.
Robert DeKelaita, of Glenview, Illinois, described in 2008 as one of a "handful of immigration lawyers who specialize in representing Iraqi Christians," was accused of "submitting falsely created affidavits, baptismal certificates, [and] identity documents" on asylum forms he submitted to U.S. Citizenship and Immigration Services (CIS) between 2000 and 2011.
He also allegedly coached his clients to lie about their past when they were interviewed by federal immigration officials.
The phony identity information included "false names, false religions, false dates of travel, false dates of entry into the United States, false dates of birth, and false family history," according to the Sept. 23 indictment.
(See U.S. v DeKelaita & Benjamin.pdf)
DeKelaita also allegedly "wrote and created false asylum statements detailing non-existent accounts of purported religious persecution, including fictitious accounts of rape and murder, and attached these statements to the [CIS] Form I-589 he submitted on behalf of his clients," the indictment further charged.
U.S. Attorney Zachary Fardon of the Northern District of Illinois charged DeKelaita with one count of conspiracy to commit immigration and naturalization fraud, three counts of immigration fraud, and three counts of suborning perjury.
His translator, Adam Benjamin, was also indicted for allegedly "mistranslat[ing] answers given by the clients and add[ing] testimony not actually stated by the clients during the course of the asylum interviews."
CNSNews.com asked Assistant U.S. Attorney for Public Information Randall Samborn whether any of DeKelaita's clients who submitted falsified asylum applications have also been arrested or indicted for immigration fraud.
"Not to my knowledge, no," he replied, adding that there were currently no plans to do so.
CNSNews.com asked Samborn if one of the individuals identified in the indictment only as "Y.L." was Yousif Lazar, a native of Iraq and resident of Farmington Hills, Michigan, who entered the U.S. illegally via Mexico "on May 20, 1999 without being admitted or paroled by an immigration officer," according to an August 14, 2007 ruling by the Sixth Circuit Court of Appeals.
"No comment," he replied.
CNSNews.com asked why it took 11 years to arrest DeKelaita when, according to court documents, Lazar testified at his 2003 asylum hearing that "he lied upon the advice of his former counsel, DeKelaita."
"You're asking questions beyond the four corners of the indictment and I'm not going to comment on anything that's not in the public record," Samborn replied.
CNSNews.com asked if DeKelaita had been creating false identities for his clients.
"He used various false information, but did not specifically create false identities," Samborn replied. "The indictment itself refers to individuals by initials on whose behalf he submitted false information, but not necessarily to create a fictitious person, as opposed to giving false information on actual individuals," he explained.
Under federal law, foreigners seeking asylum in the United States must provide proof that they suffered persecution "on account of race, religion, nationality, political opinion, or membership in a particular social group, or had a well-founded fear of persecution" if they returned to their home country. After asylum is granted, they are eligible to seek lawful permanent residency or naturalized U.S. citizenship.
In 2007, the appellate court denied Lazar's petition to reverse a Board of Immigration Appeals' decision that he was ineligible for asylum because he had falsely claimed he was detained and beaten by officials loyal to former Iraqi president Saddam Hussein.
"What he did not know is the Government had evidence that would demonstrate that his application was fake, phony and fraudulent," the appellate court noted.
Confronted by evidence that he had lied on his asylum application, Lazar admitted that "he was in Greece for at least a part of the period in which he claimed to have been in Baghdad," where he applied for refugee status in 1992. He also admitted that upon advice of his former counsel, DeKelaita, he lied that he had been arrested and detained in Baghdad in 1997 to "improve his chances for obtaining asylum."
Another client, identified only as "M.J.", was also allegedly coached by DeKelaita to commit perjury during an asylum interview. She falsely told federal immigration officers that Islamic extremists had threatened to kidnap and kill her husband and daughter, according to the indictment.
"Client H.A." also falsely claimed that his father had been executed, his house in Iraq had been burned down by Muslim extremists, and his brother's name had been "put on an elimination list," the government charged.
Each count carries a maximum penalty of five years in prison and a $250,000 fine. The indictment also seeks an additional $60,000 forfeiture of attorney's fees from DeKelaita if he is convicted.
Now that we know the feds were fully aware of DeKelaita's criminal activity way back in 2003, we have to ask:
Why did the feds allow DeKelaita to continue to break U.S. immigration laws?
Why arrest him now after turning a blind eye for 11 years?
And why are there "no plans" to arrest any of DeKelaita's clients who submitted falsified asylum applications?
We hope to bring you the answers to those and many other related questions very soon.
Did I mention that Robert DeKelaita is a close associate of Tony Rezko's pal, Dr. Ronald Michael?
Rezko Update: Mystery man's true identity revealed
More to come...


Ernie Souchak, Editor-in-Chief
Former U.S. Attorney Patrick Fitzgerald was right when he said this about Ali Mohamed: "This is the most dangerous man I have ever met. We cannot let this man out on the street."
However, we believe that, in hindsight, Fitzgerald proved more dangerous than Ali Mohamed.
In-fact, Patrick Fitzgerald may be remembered by history as being a danger to the American way-of-life - depending, of course, on who writes the history of this alarming era.
We hear you thinking, "Why that's nuts!"  Really?
It's not nuts when you take into account the events involving Fitzgerald leading up to 9-11, as those events have been documented by Peter Lance, and others.

                                                               Amazon/Triple Cross
It's not nuts when you examine the chain-of-events set off by Fitzgerald's willing incompetence, and wonder what this era would have been like had he'd done the right thing.
So let's play...What if?
What if Patrick Fitzgerald had had Ali Mohammed arrested - the person he described as "...the most dangerous man I have ever met. We cannot let this man out on the street.".
Would 9-11 have happened?
Would we have gone to war in Iraq and Afghanistan?
Would we have given up so many of our liberties under the guise of being more secure?
Would our financial institutions and the USD be eroding?
What if Patrick Fitzgerald had not been appointed U.S. Attorney of the Northern Dist. of Illinois?
Would John Chase have been instructed to call Rod Blagojevich and warn him that the feds were recording him?
Would Jesse Jackson, Jr. have been arrested for trying to buy the U.S. Senate seat vacated by Barrack Obama?
Would Barrack Obama have been elected President without the help and protection of U.S. Attorney Patrick Fitzgerald?
We agree with Patrick Fitzgerald's assertion that Ali Mohammed was dangerous, and should not have remained a free man.  (Did we ever find out why Mohamed remained free?)
If he had been arrested, would we have children being groped at airports by TSA agents?  Would we have warrantless wiretaps underway, or drones flying overhead?  Would there be American citizens on the President's kill list?
We think there's a good chance all that might not have happened.  And, consequently, we nominate Patrick Fitzgerald as America's "Most Dangerous Man."
To be continued.........


Ernie Souchak, Editor-in-Chief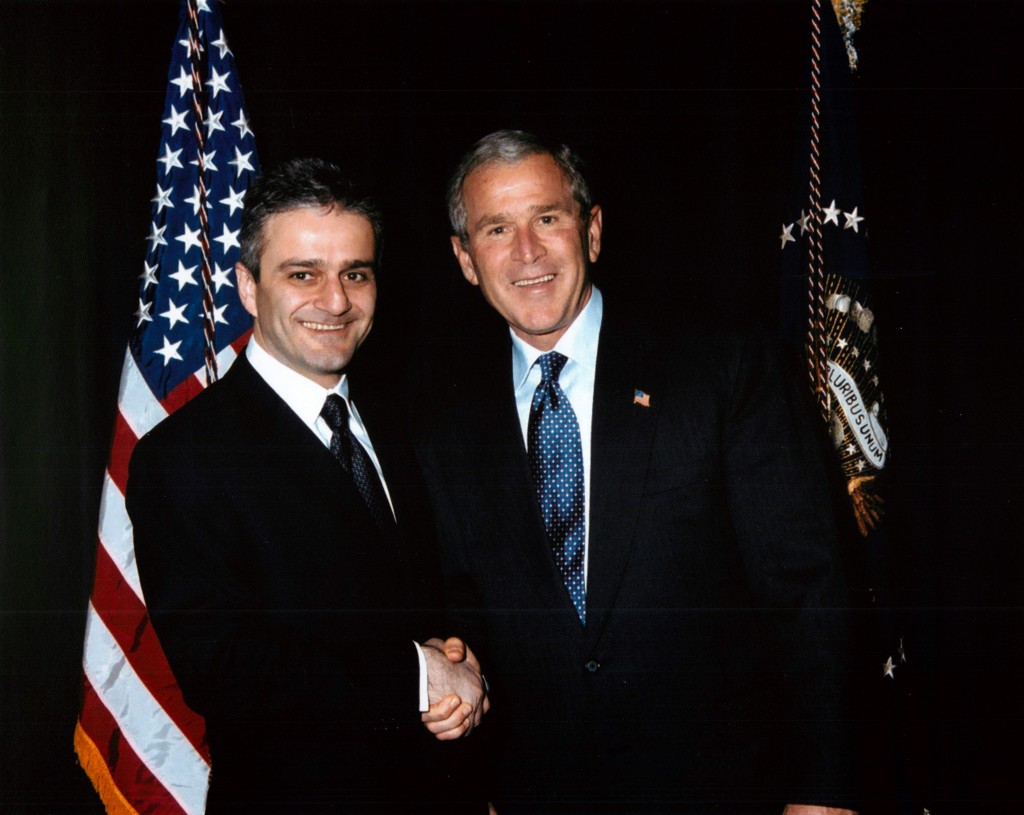 Remember Rezko's friend and partner Dr. Ronald Michael? At IP2P we believe he's the only person ever to file a libel lawsuit under then alias - "John Doe."
Well, here's an update on the "good" doctor:  He didn't file any kind of lawsuit against The MayReport.com, or against Tim Coffaro for publishing the accusations below.
#3: Subject: RE: An article I just published on CSUMRI and Dr. Ron Michael
Date: 11/11/2005 10:09:57 A.M. Central Standard Time

From: tc@gobarak.com
To: RONALDMAY@aol.com
Thanks for the info! I cannot confirm this, however I have heard thru the grapevine Dr. Michael overcharges insurance
Company's and ask's for kick backs from certain patients. I can't confirm (from personal experience) another issue, however I understand that Dr. M receives kick back's (he calls it consulting fees) from Spine Company's in return for him purchasing their product. HIGHLY ILLEGAL STARCK LAWS. I have I friend that he asked for approx $250,000 in return for purchasing product. My friend refused. The motto with this guy is "YOU CAN'T MAKE A GOOD DEAL WITH A BAD MAN!"
The mainstream media would have a field day with this guy!
Tim Coffaro
708 751 2019
__________________________
So, Dr. Michael sued the Chicago Sun Times under the alias "John Doe" for printing the factual story "Doc Banks on Government cash."
But he didn't file a lawsuit against those who publicly accused him of committing crimes, that, if true, could cost him his medical license, and perhaps his freedom.  What's up with that?
Has Cook County State Attorney Anita Alvarez, or Illinois Attorney General Lisa Madigan, investigated these serious allegations involving Michael's practice?
Or, are they merely looking the other way?
Should the medical community and state regulators in Illinois take these allegations seriously?
We think they should.
Developing story......


Ernie Souchak, Editor-in-Chief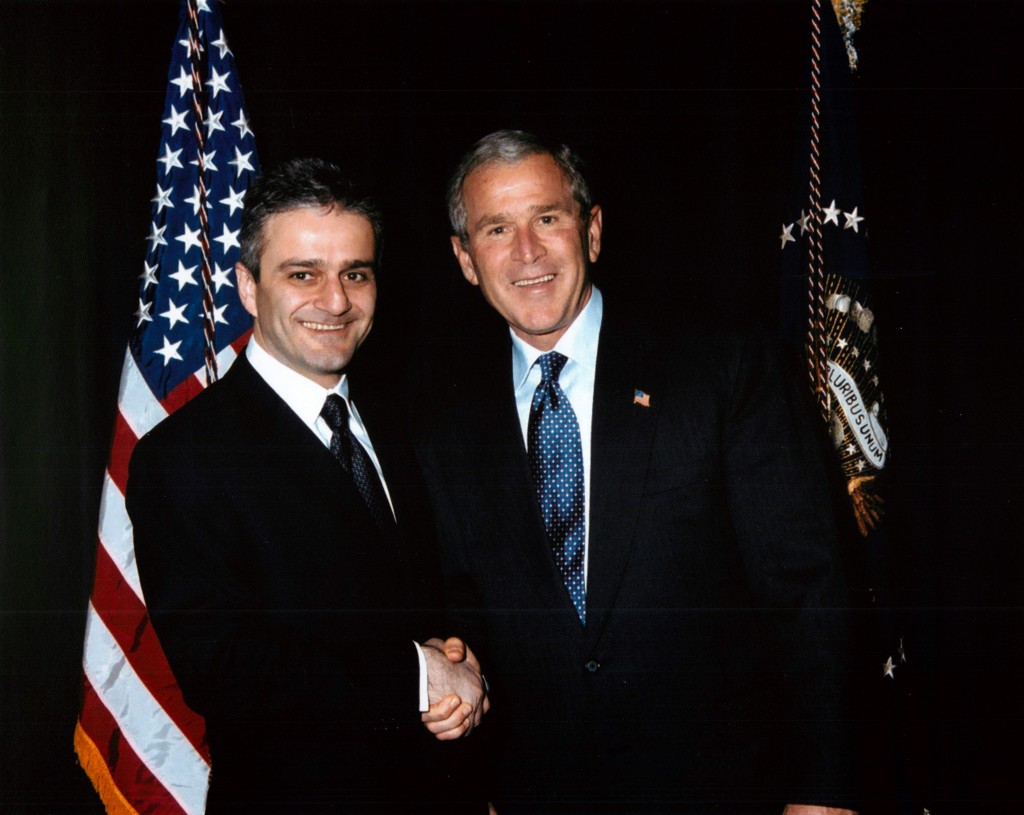 ILP2P has learned that the Cook County State Attorney's Financial Crimes Unit was not only aware of Dr. Ronald Michael before $7.2 million of government funds were deposited in Arcola Homestead Savings Bank, they were protecting Michael.
-----Original Message-----
From: (Redacted)
To: Anita Alvarez
Sent: 2009-02-09 13:19:53 +0000
Subject: Fwd: Public Trust
----- Forwarded Message -----
From: (Redacted)
To: RCopley@idfpr.com
Cc: RStearn@idfpr.com, SGinsburg@idfpr.com, DLPadron@idfpr.com
Sent: Tuesday, May 23, 2006 1:25:58 PM GMT -06:00 US/Canada Central
Subject: Public Trust
Roger:
Re: Dr. Ronald Michael's purchase of the controlling interest in Arcola Homestead Savings Bank; Arcola, IL
As you know, the I.D.F.P.R. is in possession of proof of FRAUD regarding Dr. Ronald Michael's purchase of Arcola Homestead Savings Bank.
The only question remaining is, what is your agency doing about this? 
CC: Robert Stearn, Steve Ginsburg, D.L. Padron
Respectfully,
(Name redacted)
_______________________________________________________________________________
Wait, it gets better.
Even though Dr. Michael was being protected by the State's Attorney's office, Alvarez felt free to beat her political opponent over the head with the fact that he accepted a $10K "donation" from Dr. Michael.
           State's attorney candidates trade claims of tainted donors
Rob Olmstead, Daily Herald Staff
July 29, 2008
A Cook County state's attorney candidate says she's comfortable taking a small donation from an acknowledged target of an FBI investigation, saying he has never been charged with a crime.
On the flip side, her opponent says he sees nothing wrong with taking a larger donation from a man who was a friend of convicted influence peddler Tony Rezko and who was approved by state officials for bank ownership despite once having helped run a company that went bankrupt.
Welcome to the race for Cook County state's attorney.
The first donation, $500 given in June by former Chicago Alderman William Singer, was made to Democrat Anita Alvarez.
Singer was identified by federal authorities during the Rezko trial as a target of a federal investigation into a crooked land deal involving Stuart Levine and former Chicago Alderman Edward Vrdolyak.
Levine wore two recording devices to try to capture Singer on tape, but somehow both recording devices failed during his conversation with Singer, testimony showed. Defense attorneys for Rezko intimated Levine did it on purpose to protect Singer, but Levine denied that on the stand.
Singer has not been charged with any wrongdoing. A secretary at his office Monday said he was out of town and unavailable for comment.
"I think it would be highly inappropriate to keep this money," said Alvarez' opponent, Republican Tony Peraica.
But Alvarez spokeswoman Sally Daly said Alvarez does not know Singer, and in the absence of any charges thinks that an implication by Levine, an admitted liar and heavy drug user, is not enough to impugn his reputation.
"Given those circumstances, we're not uncomfortable with it," said Daly, who said Alvarez will not be returning the contribution.
Daly, in turn, criticized Peraica's acceptance in a previous campaign of over $10,000 from Dr. Ronald Michael, a friend of Rezko who contributed heavily to Gov. Rod Blagojevich and was awarded state regulatory approval to buy a bank, even though he once helped run a company that went bankrupt.
"He's [Peraica] received sizable and ongoing donations not only from people whose name came up in the Rezko trial - but people whose business practices have been scrutinized by the federal government."
She was referring to another campaign donor whose company incurred Clean Air Act violations.
"Was Mr. Michael ever under a federal investigation?" asked Peraica rhetorically. Federal officials have never publicly given any such indication.
"If you know of some (investigation), I would certainly take a look at that (returning a donation)," Peraica said.
Michael could not be reached for comment Monday.
Regarding the donor with the Clean Air violations, Peraica responded that he thinks Alvarez is "getting desperate here".
Hang on, there's still more...
At a later date, State Attorney Anita Alvarez was so bold as to attempt to set someone up for Dr. Michael.  She gave the task to her best pit bull, Mr. Robert Podlasek.  He just happens to be the very same attorney from the Financial Crimes Unit that is, to this day, still terrorizing Cook County political prisoner Annabel Melongo. 
Alvarez's attempt in the Michael case fell short. The intended victim was familiar with "The Chicago Way" and was able to duck, so to speak. Although, that's not to say the victim escaped unharmed.
Cook County State Attorney's Office is the "Muscle" and the complicit Chicago media knows a lot more than they're reporting.  But then, what else is new?


Ernie Souchak, Editor-in-Chief
Trib reporter John Chase knows much about Dr. Ronald Michael, the mystery man pictured with George W. Bush at a fundraiser sponsored by Antoin "Tony" Rezko.
Chase told a source that Tony Rezko lived with the Michael family when he came to Chicago from Lebanon as a young man.  Chase said that Michael was involved with Rezko in securing reconstruction contracts in Iraq.  And, that Michael was trying to get Federal and Illinois state funding for a project involving property he owned in Iraq.
When pressed for details, Chase would not disclose where the monies would come from, nor for what purposes they'd be granted.

Chase was also the first to confirm that the "John Doe" filed lawsuit against the Sun Times was filed by Dr. Ronald Michael. Furthermore, Chase confirmed that Michael threatened to sue Chase and the Trib if he, Chase, outed him as Mr. Doe.
Michael's threat worked.
John Chase, who has much to tell about the mystery man who, according to Chase, gave convicted felon Tony Rezko his start in Chicago, has never told Tribune readers what he knows.

Oh, did we mention that Michael was on the Blagojevich $25,000 Donor Clout List? And that Michael's name also appeared on a list of possible appointees to the Illinois Health Planning Board with the initials "TR" next to it?

Michael was not appointed to the Planning Board, but his friends Dr. Fortunee Massuda, Dr. Michel Malek, and Dr. Imad Almanaseer were. 

Michael followed the banking route instead, and that venture will cost the FDIC over $3,000,000.  (Stand by, we'll have more on the bank thing later.)

Why would someone who purports to be a "journalist and author" leave out such relevant, interesting and important information from his articles and book?
John, you saving the good stuff for a screenplay, or what?
Meanwhile, the Valarie Plame story is falling apart. Who will have the most interesting story there - once-jailed New York Times journalist Judith Miller, or John Chase?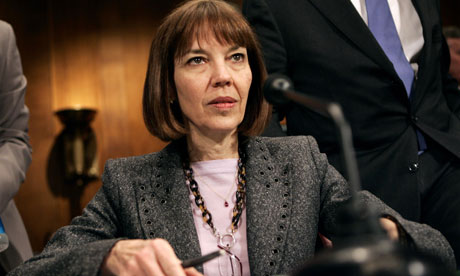 Ernie Souchak, Editor-in-Chief
He's Dr. Ronald Michael, aka John Doe
And, it appears the Chicago Sun Times used the picture of Dr. Ronald Michael and George W. Bush that was taken at a 2003 Tony Rezko-sponsored fundraiser in Chicago in a full page article.

The Watchdogs.pdf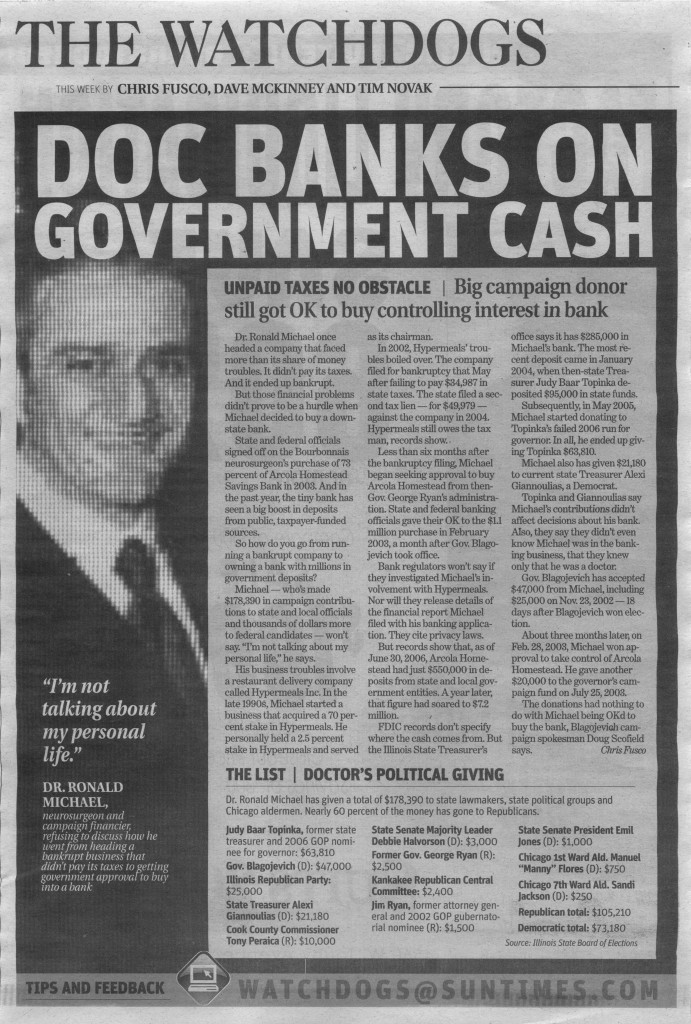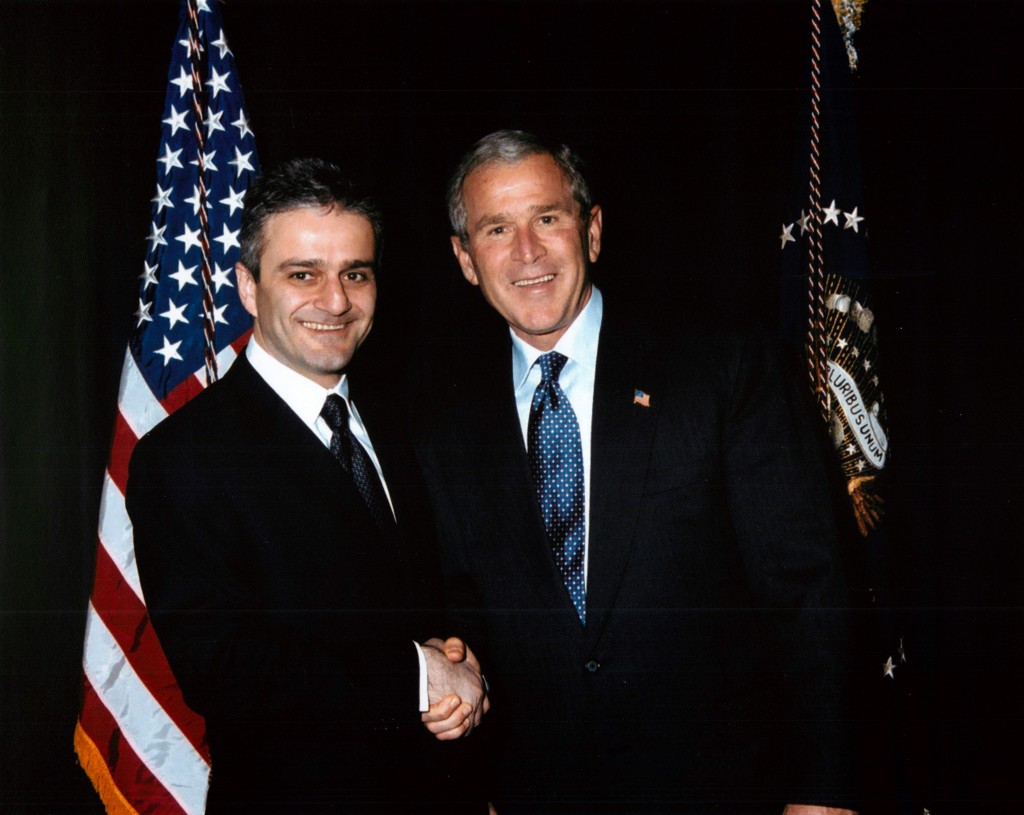 While this story unfolds ponder these questions:

(1) Why would the Sun Times eliminate President Bush from the picture?

(2) Why would Democrat Gov. Rod Blagojevich's right-hand man and convicted bagman sponsor a fundraiser for Republican presidential candidate George W. Bush?

(3) Why would Rezko co-sponsor a fundraiser for George W. Bush at the same time he is backing Barack Obama's political career? And, wait, wasn't the man that co-sponsored this event with Rezko a buddy of Karl Rove?

(4) Where was U.S Attorney Patrick Fitzgerald when all of this was going on right under his nose?

(5) What could Nadhmi Auchi's guy, Antoin "Tony" Rezko, tell us about all this? 

Developing story.......


Ernie Souchak, Editor-in-Chief
  <<BREAKING NEWS>>
He's "John Doe"
And he filed a lawsuit against the Chicago Sun Times
John_Doe_vs_Chicago_Sun_Times_Inc.pdf
Just when you thought you have seen it all "John Doe" files a lawsuit for libel . "Only in Chicago"
Mystery man and President George W. Bush 
We are waiting for a comment from the Chicago Sun Times and hope to bring you more details of this unusual situation shortly.
Developing story.....
Update:  
DOC Banks on government cash
Unpaid taxes no obstacle | Big campaign donor still got OK to buy controlling interest in bank
October 18, 2007
BY CHRIS FUSCO Staff Reporter
Dr. Ronald Michael once headed a company that faced more than its share of money troubles. It didn't pay its taxes. And it ended up bankrupt.
But those financial problems didn't prove to be a hurdle when Michael decided to buy a downstate bank.
RELATED STORIES
• Indicted but still lobbying
The List: Doctor's political giving
Dr. Ronald Michael has given a total of $178,390 to state lawmakers, state political groups and Chicago aldermen. Nearly 60 percent of the money has gone to Republicans.
Judy Baar Topinka, former state treasurer and 2006 GOP nominee for governor: $63,810
Gov. Blagojevich (D): $47,000
Illinois Republican Party: $25,000
State Treasurer Alexi Giannoulias (D): $21,180
Cook County Commissioner Tony Peraica (R): $10,000
State Senate Majority Leader Debbie Halvorson (D): $3,000
Former Gov. George Ryan (R): $2,500
Kankakee Republican Central Committee: $2,400
Jim Ryan, former attorney general and 2002 GOP gubernatorial nominee (R): $1,500
State Senate President Emil Jones (D): $1,000
Chicago 1st Ward Ald. Manuel "Manny" Flores (D): $750
Chicago 7th Ward Ald. Sandi Jackson (D): $250
Republican total: $105,210
Democratic total: $73,180
Source: Illinois State Board of Elections
State and federal officials signed off on the Bourbonnais neurosurgeon's purchase of 73 percent of Arcola Homestead Savings Bank in 2003. And in the past year, the tiny bank has seen a big boost in deposits from public, taxpayer-funded sources.
So how do you go from running a bankrupt company to owning a bank with millions in government deposits?
Michael -- who's made $178,390 in campaign contributions to state and local officials and thousands of dollars more to federal candidates -- won't say. "I'm not talking about my personal life," he says.
His business troubles involve a restaurant delivery company called Hypermeals Inc. In the late 1990s, Michael started a business that acquired a 70 percent stake in Hypermeals. He personally held a 2.5 percent stake in Hypermeals and served as its chairman.
In 2002, Hypermeals' troubles boiled over. The company filed for bankruptcy that May after failing to pay $34,987 in state taxes. The state filed a second tax lien -- for $49,979 -- against the company in 2004. Hypermeals still owes the tax man, records show.
Less than six months after the bankruptcy filing, Michael began seeking approval to buy Arcola Homestead from then-Gov. George Ryan's administration. State and federal banking officials gave their OK to the $1.1 million purchase in February 2003, a month after Gov. Blagojevich took office.
Bank regulators won't say if they investigated Michael's involvement with Hypermeals. Nor will they release details of the financial report Michael filed with his banking application. They cite privacy laws.
But records show that, as of June 30, 2006, Arcola Homestead had just $550,000 in deposits from state and local government entities. A year later, that figure had soared to $7.2 million.
FDIC records don't specify where the cash comes from. But the Illinois State Treasurer's office says it has $285,000 in Michael's bank. The most recent deposit came in January 2004, when then-state Treasurer Judy Baar Topinka deposited $95,000 in state funds.
Subsequently, in May 2005, Michael started donating to Topinka's failed 2006 run for governor. In all, he ended up giving Topinka $63,810.
Michael also has given $21,180 to current state Treasurer Alexi Giannoulias, a Democrat.
Topinka and Giannoulias say Michael's contributions didn't affect decisions about his bank. Also, they say they didn't even know Michael was in the banking business, that they knew only that he was a doctor.
Gov. Blagojevich has accepted $47,000 from Michael, including $25,000 on Nov. 23, 2002 -- 18 days after Blagojevich won election.
About three months later, on Feb. 28, 2003, Michael won approval to take control of Arcola Homestead. He gave another $20,000 to the governor's campaign fund on July 25, 2003.
The donations had nothing to do with Michael being OKd to buy the bank, Blagojevich campaign spokesman Doug Scofield says.