Ernie Souchak, Editor-in-Chief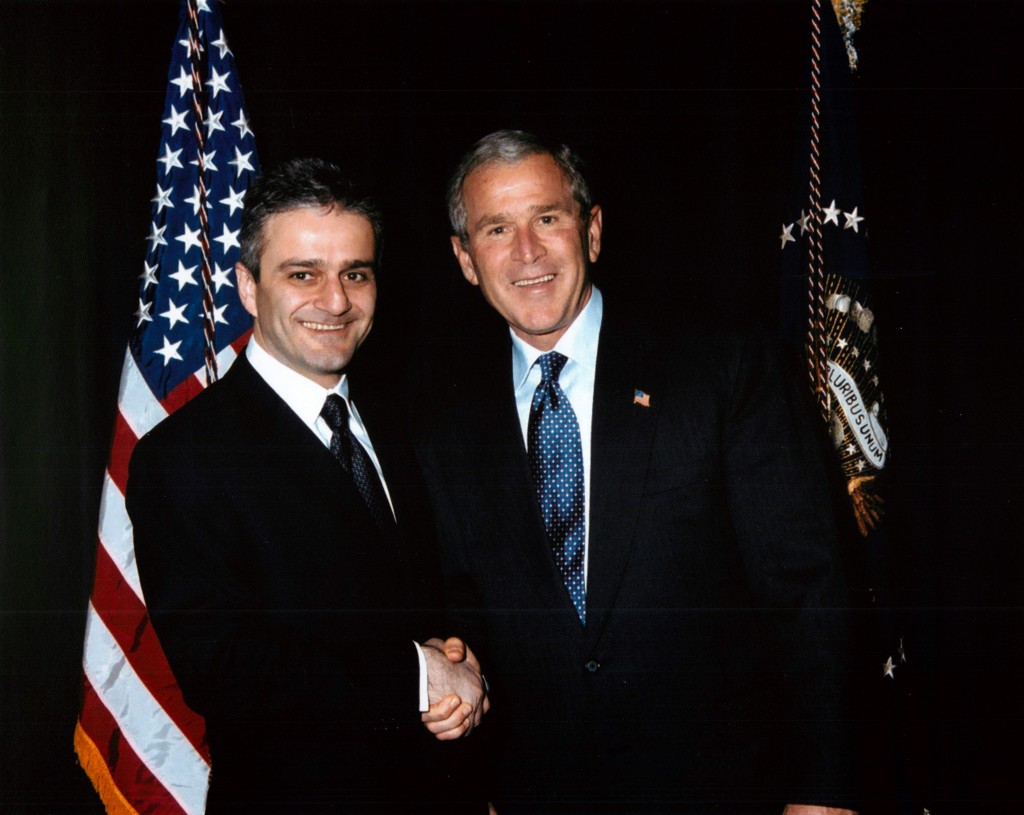 ILP2P has learned that the Cook County State Attorney's Financial Crimes Unit was not only aware of Dr. Ronald Michael before $7.2 million of government funds were deposited in Arcola Homestead Savings Bank, they were protecting Michael.
-----Original Message-----
From: (Redacted)
To: Anita Alvarez
Sent: 2009-02-09 13:19:53 +0000
Subject: Fwd: Public Trust
----- Forwarded Message -----
From: (Redacted)
To: RCopley@idfpr.com
Cc: RStearn@idfpr.com, SGinsburg@idfpr.com, DLPadron@idfpr.com
Sent: Tuesday, May 23, 2006 1:25:58 PM GMT -06:00 US/Canada Central
Subject: Public Trust
Roger:
Re: Dr. Ronald Michael's purchase of the controlling interest in Arcola Homestead Savings Bank; Arcola, IL
As you know, the I.D.F.P.R. is in possession of proof of FRAUD regarding Dr. Ronald Michael's purchase of Arcola Homestead Savings Bank.
The only question remaining is, what is your agency doing about this? 
CC: Robert Stearn, Steve Ginsburg, D.L. Padron
Respectfully,
(Name redacted)
_______________________________________________________________________________
Wait, it gets better.
Even though Dr. Michael was being protected by the State's Attorney's office, Alvarez felt free to beat her political opponent over the head with the fact that he accepted a $10K "donation" from Dr. Michael.
           State's attorney candidates trade claims of tainted donors
Rob Olmstead, Daily Herald Staff
July 29, 2008
A Cook County state's attorney candidate says she's comfortable taking a small donation from an acknowledged target of an FBI investigation, saying he has never been charged with a crime.
On the flip side, her opponent says he sees nothing wrong with taking a larger donation from a man who was a friend of convicted influence peddler Tony Rezko and who was approved by state officials for bank ownership despite once having helped run a company that went bankrupt.
Welcome to the race for Cook County state's attorney.
The first donation, $500 given in June by former Chicago Alderman William Singer, was made to Democrat Anita Alvarez.
Singer was identified by federal authorities during the Rezko trial as a target of a federal investigation into a crooked land deal involving Stuart Levine and former Chicago Alderman Edward Vrdolyak.
Levine wore two recording devices to try to capture Singer on tape, but somehow both recording devices failed during his conversation with Singer, testimony showed. Defense attorneys for Rezko intimated Levine did it on purpose to protect Singer, but Levine denied that on the stand.
Singer has not been charged with any wrongdoing. A secretary at his office Monday said he was out of town and unavailable for comment.
"I think it would be highly inappropriate to keep this money," said Alvarez' opponent, Republican Tony Peraica.
But Alvarez spokeswoman Sally Daly said Alvarez does not know Singer, and in the absence of any charges thinks that an implication by Levine, an admitted liar and heavy drug user, is not enough to impugn his reputation.
"Given those circumstances, we're not uncomfortable with it," said Daly, who said Alvarez will not be returning the contribution.
Daly, in turn, criticized Peraica's acceptance in a previous campaign of over $10,000 from Dr. Ronald Michael, a friend of Rezko who contributed heavily to Gov. Rod Blagojevich and was awarded state regulatory approval to buy a bank, even though he once helped run a company that went bankrupt.
"He's [Peraica] received sizable and ongoing donations not only from people whose name came up in the Rezko trial - but people whose business practices have been scrutinized by the federal government."
She was referring to another campaign donor whose company incurred Clean Air Act violations.
"Was Mr. Michael ever under a federal investigation?" asked Peraica rhetorically. Federal officials have never publicly given any such indication.
"If you know of some (investigation), I would certainly take a look at that (returning a donation)," Peraica said.
Michael could not be reached for comment Monday.
Regarding the donor with the Clean Air violations, Peraica responded that he thinks Alvarez is "getting desperate here".
Hang on, there's still more...
At a later date, State Attorney Anita Alvarez was so bold as to attempt to set someone up for Dr. Michael.  She gave the task to her best pit bull, Mr. Robert Podlasek.  He just happens to be the very same attorney from the Financial Crimes Unit that is, to this day, still terrorizing Cook County political prisoner Annabel Melongo. 
Alvarez's attempt in the Michael case fell short. The intended victim was familiar with "The Chicago Way" and was able to duck, so to speak. Although, that's not to say the victim escaped unharmed.
Cook County State Attorney's Office is the "Muscle" and the complicit Chicago media knows a lot more than they're reporting.  But then, what else is new?


Ernie Souchak, Editor-in-Chief
  <<BREAKING NEWS>>
He's "John Doe"
And he filed a lawsuit against the Chicago Sun Times
John_Doe_vs_Chicago_Sun_Times_Inc.pdf
Just when you thought you have seen it all "John Doe" files a lawsuit for libel . "Only in Chicago"
Mystery man and President George W. Bush 
We are waiting for a comment from the Chicago Sun Times and hope to bring you more details of this unusual situation shortly.
Developing story.....
Update:  
DOC Banks on government cash
Unpaid taxes no obstacle | Big campaign donor still got OK to buy controlling interest in bank
October 18, 2007
BY CHRIS FUSCO Staff Reporter
Dr. Ronald Michael once headed a company that faced more than its share of money troubles. It didn't pay its taxes. And it ended up bankrupt.
But those financial problems didn't prove to be a hurdle when Michael decided to buy a downstate bank.
RELATED STORIES
• Indicted but still lobbying
The List: Doctor's political giving
Dr. Ronald Michael has given a total of $178,390 to state lawmakers, state political groups and Chicago aldermen. Nearly 60 percent of the money has gone to Republicans.
Judy Baar Topinka, former state treasurer and 2006 GOP nominee for governor: $63,810
Gov. Blagojevich (D): $47,000
Illinois Republican Party: $25,000
State Treasurer Alexi Giannoulias (D): $21,180
Cook County Commissioner Tony Peraica (R): $10,000
State Senate Majority Leader Debbie Halvorson (D): $3,000
Former Gov. George Ryan (R): $2,500
Kankakee Republican Central Committee: $2,400
Jim Ryan, former attorney general and 2002 GOP gubernatorial nominee (R): $1,500
State Senate President Emil Jones (D): $1,000
Chicago 1st Ward Ald. Manuel "Manny" Flores (D): $750
Chicago 7th Ward Ald. Sandi Jackson (D): $250
Republican total: $105,210
Democratic total: $73,180
Source: Illinois State Board of Elections
State and federal officials signed off on the Bourbonnais neurosurgeon's purchase of 73 percent of Arcola Homestead Savings Bank in 2003. And in the past year, the tiny bank has seen a big boost in deposits from public, taxpayer-funded sources.
So how do you go from running a bankrupt company to owning a bank with millions in government deposits?
Michael -- who's made $178,390 in campaign contributions to state and local officials and thousands of dollars more to federal candidates -- won't say. "I'm not talking about my personal life," he says.
His business troubles involve a restaurant delivery company called Hypermeals Inc. In the late 1990s, Michael started a business that acquired a 70 percent stake in Hypermeals. He personally held a 2.5 percent stake in Hypermeals and served as its chairman.
In 2002, Hypermeals' troubles boiled over. The company filed for bankruptcy that May after failing to pay $34,987 in state taxes. The state filed a second tax lien -- for $49,979 -- against the company in 2004. Hypermeals still owes the tax man, records show.
Less than six months after the bankruptcy filing, Michael began seeking approval to buy Arcola Homestead from then-Gov. George Ryan's administration. State and federal banking officials gave their OK to the $1.1 million purchase in February 2003, a month after Gov. Blagojevich took office.
Bank regulators won't say if they investigated Michael's involvement with Hypermeals. Nor will they release details of the financial report Michael filed with his banking application. They cite privacy laws.
But records show that, as of June 30, 2006, Arcola Homestead had just $550,000 in deposits from state and local government entities. A year later, that figure had soared to $7.2 million.
FDIC records don't specify where the cash comes from. But the Illinois State Treasurer's office says it has $285,000 in Michael's bank. The most recent deposit came in January 2004, when then-state Treasurer Judy Baar Topinka deposited $95,000 in state funds.
Subsequently, in May 2005, Michael started donating to Topinka's failed 2006 run for governor. In all, he ended up giving Topinka $63,810.
Michael also has given $21,180 to current state Treasurer Alexi Giannoulias, a Democrat.
Topinka and Giannoulias say Michael's contributions didn't affect decisions about his bank. Also, they say they didn't even know Michael was in the banking business, that they knew only that he was a doctor.
Gov. Blagojevich has accepted $47,000 from Michael, including $25,000 on Nov. 23, 2002 -- 18 days after Blagojevich won election.
About three months later, on Feb. 28, 2003, Michael won approval to take control of Arcola Homestead. He gave another $20,000 to the governor's campaign fund on July 25, 2003.
The donations had nothing to do with Michael being OKd to buy the bank, Blagojevich campaign spokesman Doug Scofield says.