Ernie Souchak, Editor-in-Chief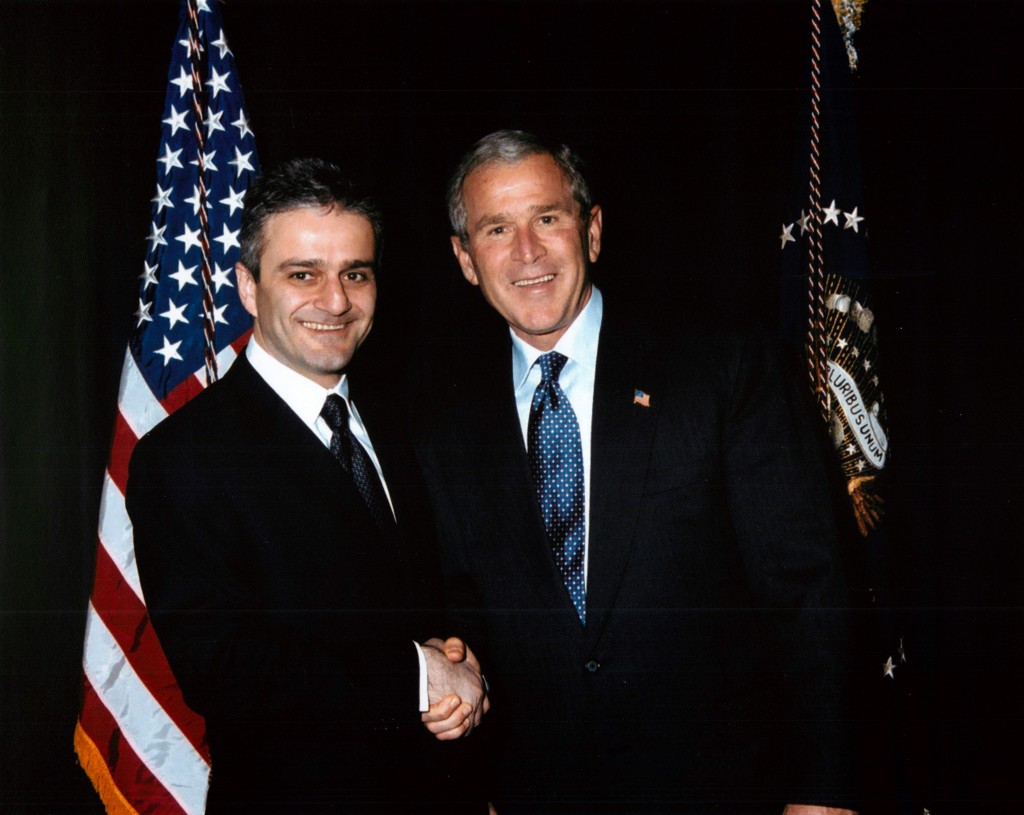 ILP2P has learned that the Cook County State Attorney's Financial Crimes Unit was not only aware of Dr. Ronald Michael before $7.2 million of government funds were deposited in Arcola Homestead Savings Bank, they were protecting Michael.
-----Original Message-----
From: (Redacted)
To: Anita Alvarez
Sent: 2009-02-09 13:19:53 +0000
Subject: Fwd: Public Trust
----- Forwarded Message -----
From: (Redacted)
To: RCopley@idfpr.com
Cc: RStearn@idfpr.com, SGinsburg@idfpr.com, DLPadron@idfpr.com
Sent: Tuesday, May 23, 2006 1:25:58 PM GMT -06:00 US/Canada Central
Subject: Public Trust
Roger:
Re: Dr. Ronald Michael's purchase of the controlling interest in Arcola Homestead Savings Bank; Arcola, IL
As you know, the I.D.F.P.R. is in possession of proof of FRAUD regarding Dr. Ronald Michael's purchase of Arcola Homestead Savings Bank.
The only question remaining is, what is your agency doing about this? 
CC: Robert Stearn, Steve Ginsburg, D.L. Padron
Respectfully,
(Name redacted)
_______________________________________________________________________________
Wait, it gets better.
Even though Dr. Michael was being protected by the State's Attorney's office, Alvarez felt free to beat her political opponent over the head with the fact that he accepted a $10K "donation" from Dr. Michael.
           State's attorney candidates trade claims of tainted donors
Rob Olmstead, Daily Herald Staff
July 29, 2008
A Cook County state's attorney candidate says she's comfortable taking a small donation from an acknowledged target of an FBI investigation, saying he has never been charged with a crime.
On the flip side, her opponent says he sees nothing wrong with taking a larger donation from a man who was a friend of convicted influence peddler Tony Rezko and who was approved by state officials for bank ownership despite once having helped run a company that went bankrupt.
Welcome to the race for Cook County state's attorney.
The first donation, $500 given in June by former Chicago Alderman William Singer, was made to Democrat Anita Alvarez.
Singer was identified by federal authorities during the Rezko trial as a target of a federal investigation into a crooked land deal involving Stuart Levine and former Chicago Alderman Edward Vrdolyak.
Levine wore two recording devices to try to capture Singer on tape, but somehow both recording devices failed during his conversation with Singer, testimony showed. Defense attorneys for Rezko intimated Levine did it on purpose to protect Singer, but Levine denied that on the stand.
Singer has not been charged with any wrongdoing. A secretary at his office Monday said he was out of town and unavailable for comment.
"I think it would be highly inappropriate to keep this money," said Alvarez' opponent, Republican Tony Peraica.
But Alvarez spokeswoman Sally Daly said Alvarez does not know Singer, and in the absence of any charges thinks that an implication by Levine, an admitted liar and heavy drug user, is not enough to impugn his reputation.
"Given those circumstances, we're not uncomfortable with it," said Daly, who said Alvarez will not be returning the contribution.
Daly, in turn, criticized Peraica's acceptance in a previous campaign of over $10,000 from Dr. Ronald Michael, a friend of Rezko who contributed heavily to Gov. Rod Blagojevich and was awarded state regulatory approval to buy a bank, even though he once helped run a company that went bankrupt.
"He's [Peraica] received sizable and ongoing donations not only from people whose name came up in the Rezko trial - but people whose business practices have been scrutinized by the federal government."
She was referring to another campaign donor whose company incurred Clean Air Act violations.
"Was Mr. Michael ever under a federal investigation?" asked Peraica rhetorically. Federal officials have never publicly given any such indication.
"If you know of some (investigation), I would certainly take a look at that (returning a donation)," Peraica said.
Michael could not be reached for comment Monday.
Regarding the donor with the Clean Air violations, Peraica responded that he thinks Alvarez is "getting desperate here".
Hang on, there's still more...
At a later date, State Attorney Anita Alvarez was so bold as to attempt to set someone up for Dr. Michael.  She gave the task to her best pit bull, Mr. Robert Podlasek.  He just happens to be the very same attorney from the Financial Crimes Unit that is, to this day, still terrorizing Cook County political prisoner Annabel Melongo. 
Alvarez's attempt in the Michael case fell short. The intended victim was familiar with "The Chicago Way" and was able to duck, so to speak. Although, that's not to say the victim escaped unharmed.
Cook County State Attorney's Office is the "Muscle" and the complicit Chicago media knows a lot more than they're reporting.  But then, what else is new?


Hugo Floriani, Investigative Reporter
Any politician who wants to wield supreme power in Chicago must control the Cook County State Attorney's Office.
The Chicago Sun Times, Rahm Emanuel's Pravda, took a big step toward giving that power to the Mayor.
For those not familiar with Chicago politic's, put simply, it's a protection racket. And the Cook County State Attorney's Office is the "Muscle".
Here's how it works:  Eight years ago, Mayor Daley controlled "The Machine". So it was dictated - probably not by His Honor himself, but by others - that there'd be no real investigation into the death of David Koschman, and that the Chicago media would ignore the event.
Why? Because the man responsible for David Koschman's premature death was a Daley family member, and, therefore, a protected member of "The Machine".
Fast forward to present day:  The current Mayor, Rahm Emanuel, needs to control the States Attorney's Office.  So his journalistic minions at the Chicago Sun Times resurrect, and then use, the tragedy of David Koschman's death, to dismantle the power of State's Attorney Anita Alvarez, and thereby future discredit the"Daley Machine," so Rahm can replace it with the "Emanuel Politburo".
It's that simple. And it's that disreputable.
The investigation into the death of David Koschman was derailed eight years ago due to political power.
It was resurrected in order to gain political power.
Justice doesn't figure into the equation.
Welcome to the People's Republic of Crook County.
The Cook County States Attorney's Office is the "Muscle" in Chicago, and Rahm "Never let a crisis go to waste" Emanuel, is well on his way to taking control of it.
Bye, bye, Anita
Related Story on how the "Muscle" and the media operates in Chicago:
Annabel Melongo, the Machine's Political Prisoner.


Annabel Kent, Chicago Media Critic & Thomas Barton, Political Commentator
Recently, the chutzpa of the Chicago Sun Times was on full display in their reporting of events involving employees of Mayor Rahmbo's City Hall recording their phone conversation with Chicago Tribune reporters. 

The act of recording the reporters without their knowledge is a felony in Illinois. Recently, there have been high profile eavesdropping cases that are being scrutinized, or to Illinois' shame, not being scrutinized.

One case in particular, that illustrates the hypocrisy of the current situation on so many different levels, was brought against Annabel Melongo who was jailed as a political prisoner in Crook County for over a year-and-a-half. 

                                                     Crook County's Political Prisoner
Here is what one of the Times' investigative "Watch Dog" reporters, Carol Marin, wrote about how Mayor Rahmbo handled the Tribune eavesdropping episode:
So, is Carol Marin, now, finally, taking up the cause for Annabel Melongo who was wrongly-incarcerated for 20 months?

Or, did the Times, via Marin, just aim to send the Tribune, and anyone else who might consider making an issue of Rahmbo's City Hall violating eavesdropping laws, a message that he/she will open the can of worms known as the Save-A-Life-Foundation Scandal if the scrutiny of City Hall does not cease immediately?
(Oh, BTW, the Illinois Attorney General is allegedly investigation the Save-A-Life Foundation's questionable money reporting – "allegedly" is the operative word.)

We are guessing the latter – that Marin/Times sent a message to back off their guy Rahmbo.
Although, incurably optimistic, we do hope against hope that the Times is preparing to expose the all-too-common practice of imprisoning people for political reasons in "The Peoples Republic of Cook County".  Hey, we can dream.
P.S.: One of the Time's "Watch Dogs" told a writer for Andrew Breitbart's Big Journalism in 2010 that the Time's editors told that reporter not to report on the Melongo case because "there wasn't time to do the story justice".


Thomas Barton, Illinois Pay-to-Play Political Commentator
Annabel Melongo has been locked-up in the Crook County Jail since April 10, 2010.  Yet, she's been convicted of no crime.  Her bail, originally set at $500,000 (!), is now $300,000.
Annabel's a single, legal immigrant from Cameroon.  She has no family here.  She can't make bail.
Melongo's a political prisoner.
Her story, and the saga of the now-defunct Save A Life Foundation (SALF) where she was once employed as a computer specialist, has been covered by several new media outlets including the American Thinker, Andrew Breitbart's Big Government and Big Journalism, the Cincinnatibeacon.com and the Chicago Daily Observer.
Melon-go's problems with the Cook County State's Attorney began back in 2006. The Cincinnati Beacon summarized the beginning of her ordeal.
"Annabel Melongo is a computer professional, born in Cameroon, who has lived and worked in the Chicago area since 2003. From December - April, 2006, she worked for the Save-A-Life Foundation (SALF), a nonprofit whose charter was to teach first aid to children in public schools.

Founded in 1993, SALF was a member organization of the Federal Emergency Management Agency and over the years received close to $9 million in federal and state funding. Since November 2006, SALF has been the subject of about a dozen news reports around the country that raise serious concerns about the organization's claims, activities, and finances.

In October 2006, Annabel was charged with destroying SALF's files, among them financial records. Those charges were entirely based on claims made by SALF's founder/president Carol J. Spizzirri of Grayslake, IL. According to multiple news reports, Spizzirri has a history of serious fabrications, including the false claim that she is a Registered Nurse; that she worked as a renal transplant nurse in a Milwaukee hospital; and that she earned a BSN degree from a Wisconsin college whose name she misspelled on her CV. According to a recent sworn affidavit, in 1985 a Milwaukee court-ordered psychologist, Dr. Burton S. Silberglitt, diagnosed Spizzirri as 'paranoid schizophrenic.'"
SALF collapsed in 2009.  Spizzirri moved to California. And, after being made aware that the organization failed to account for $853,709 in state and federal (CDC) grant money, the granting of which was facilitated by several Illinois politicians – mostly Democrats – the Illinois Attorney General's Office is supposedly investigating the organization's finances.  Raise your hand if you believe there's a real investigation underway.
The missing money is approximately 10% of government monies received by SALF during its lifetime.  Can we say Pay to Play?
Melongo was originally arrested on a complaint from Spizzirri that Melongo corrupted the organization's computer records from off-site, after she'd been fired.  Those charges have been put in legal limbo.  Then she was arrested for audio-taping two brief innocuous, procedural conversations with a court clerk pertaining to questions she had about her case, and for posting those conversations on her website. Not smart, for sure.  Annabel went to trial and the result was a hung jury.  The Cook County States Attorney's Office has decided to go to a re-trial on those charges. Why would they do that ?
Meanwhile, she's been sitting in the Crook County Jail now for over 18 months.
The mainstream Chicago media isn't interested in her story.
In July 2010, a writer of the aforementioned Big Journalism article reported this comment from a Sun Times investigative reporter.
"'My bosses aren't interested in tackling the story [of Melongo].' That's what a top investigative reporter at a major Chicago newspaper said when I asked why the story of Annabel Melongo – former Save A Life Foundation employee – wasn't being covered. 'We'd have to spend a lot of time to get it right.' The reporter explained how, with a limited staff of investigative reporters tasked to write one 'investigative story' each week, there aren't enough resources to focus on the Melongo case."
Of course they aren't interested in Melongo's story. Just too many well-connected Chicago area pols were associated with the SALF.
Meanwhile, Joseph Cari was sentenced to three years probation for attempting to extort millions from a state pension fund for school teachers.  Go figure.
According to the on-line Crook County Jail's Inmate Report, Melongo comes before a judge again on October 25.  Stand-by.