Ernie Souchak, Editor-in-Chief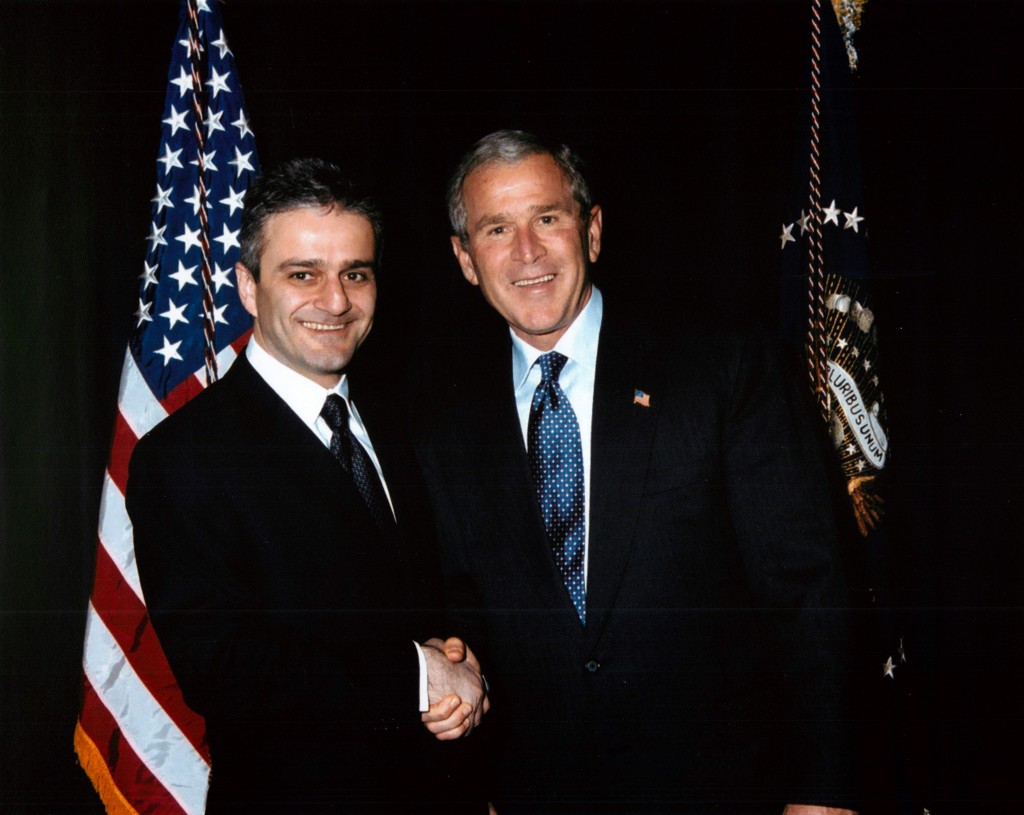 ILP2P has learned that the Cook County State Attorney's Financial Crimes Unit was not only aware of Dr. Ronald Michael before $7.2 million of government funds were deposited in Arcola Homestead Savings Bank, they were protecting Michael.
-----Original Message-----
From: (Redacted)
To: Anita Alvarez
Sent: 2009-02-09 13:19:53 +0000
Subject: Fwd: Public Trust
----- Forwarded Message -----
From: (Redacted)
To: RCopley@idfpr.com
Cc: RStearn@idfpr.com, SGinsburg@idfpr.com, DLPadron@idfpr.com
Sent: Tuesday, May 23, 2006 1:25:58 PM GMT -06:00 US/Canada Central
Subject: Public Trust
Roger:
Re: Dr. Ronald Michael's purchase of the controlling interest in Arcola Homestead Savings Bank; Arcola, IL
As you know, the I.D.F.P.R. is in possession of proof of FRAUD regarding Dr. Ronald Michael's purchase of Arcola Homestead Savings Bank.
The only question remaining is, what is your agency doing about this? 
CC: Robert Stearn, Steve Ginsburg, D.L. Padron
Respectfully,
(Name redacted)
_______________________________________________________________________________
Wait, it gets better.
Even though Dr. Michael was being protected by the State's Attorney's office, Alvarez felt free to beat her political opponent over the head with the fact that he accepted a $10K "donation" from Dr. Michael.
           State's attorney candidates trade claims of tainted donors
Rob Olmstead, Daily Herald Staff
July 29, 2008
A Cook County state's attorney candidate says she's comfortable taking a small donation from an acknowledged target of an FBI investigation, saying he has never been charged with a crime.
On the flip side, her opponent says he sees nothing wrong with taking a larger donation from a man who was a friend of convicted influence peddler Tony Rezko and who was approved by state officials for bank ownership despite once having helped run a company that went bankrupt.
Welcome to the race for Cook County state's attorney.
The first donation, $500 given in June by former Chicago Alderman William Singer, was made to Democrat Anita Alvarez.
Singer was identified by federal authorities during the Rezko trial as a target of a federal investigation into a crooked land deal involving Stuart Levine and former Chicago Alderman Edward Vrdolyak.
Levine wore two recording devices to try to capture Singer on tape, but somehow both recording devices failed during his conversation with Singer, testimony showed. Defense attorneys for Rezko intimated Levine did it on purpose to protect Singer, but Levine denied that on the stand.
Singer has not been charged with any wrongdoing. A secretary at his office Monday said he was out of town and unavailable for comment.
"I think it would be highly inappropriate to keep this money," said Alvarez' opponent, Republican Tony Peraica.
But Alvarez spokeswoman Sally Daly said Alvarez does not know Singer, and in the absence of any charges thinks that an implication by Levine, an admitted liar and heavy drug user, is not enough to impugn his reputation.
"Given those circumstances, we're not uncomfortable with it," said Daly, who said Alvarez will not be returning the contribution.
Daly, in turn, criticized Peraica's acceptance in a previous campaign of over $10,000 from Dr. Ronald Michael, a friend of Rezko who contributed heavily to Gov. Rod Blagojevich and was awarded state regulatory approval to buy a bank, even though he once helped run a company that went bankrupt.
"He's [Peraica] received sizable and ongoing donations not only from people whose name came up in the Rezko trial - but people whose business practices have been scrutinized by the federal government."
She was referring to another campaign donor whose company incurred Clean Air Act violations.
"Was Mr. Michael ever under a federal investigation?" asked Peraica rhetorically. Federal officials have never publicly given any such indication.
"If you know of some (investigation), I would certainly take a look at that (returning a donation)," Peraica said.
Michael could not be reached for comment Monday.
Regarding the donor with the Clean Air violations, Peraica responded that he thinks Alvarez is "getting desperate here".
Hang on, there's still more...
At a later date, State Attorney Anita Alvarez was so bold as to attempt to set someone up for Dr. Michael.  She gave the task to her best pit bull, Mr. Robert Podlasek.  He just happens to be the very same attorney from the Financial Crimes Unit that is, to this day, still terrorizing Cook County political prisoner Annabel Melongo. 
Alvarez's attempt in the Michael case fell short. The intended victim was familiar with "The Chicago Way" and was able to duck, so to speak. Although, that's not to say the victim escaped unharmed.
Cook County State Attorney's Office is the "Muscle" and the complicit Chicago media knows a lot more than they're reporting.  But then, what else is new?