Hugo Floriani, Investigative Reporter
It's a matter of public record that Stuart Levine, who was the governments star witness in the Tony Rezko, Bill Cellini and, to some extent, Rod Blagojevich trials, often hosted sex parties where illegal drugs were consumed by attendees.
Remember, Stuart Levine became infamous for his kick-back schemes during U.S. Attorney Patrick Fitzgerald's Operation Board Games.
Levine could get you an invitation to the White House Christmas party, and he was a major player in an ongoing pay-to-play scheme that placed government contracts worth hundreds of millions of dollars in the hands of those he, and his criminal public official partners, deemed worthy.
Levine was the kind of man who would fly friends, like Rod Blagojevich, on a private jet to New York for fundraisers.
Now, knowing Stuart Levine, and knowing that he hosted drug and sex parties for years, ask yourself this: How many public officials do you suppose the Department of Justice can tell what to do, and what to think, because they know of their attendance at those parties?
You see, the old slogan in Chicago was: "It's not what you know; it's who you know." The new slogan is, "It's not who you know; it's what you know about who you know."
IP2P would like to know these things:
(1.) Who attended these parties with Levine?
(2.) Are any of them still holding public office where they make decisions about our future?
(3.) Is anyone being blackmailed for having been at those parties?
And lastly, (4.) "Why does the Department of Justice refuse to release any information about those parties?
Meanwhile, the Chicago media maintains its silence and refuses to ask the obvious question: "Who attended the illegal drug parties with Stuart Levine, while he was spending millions of dollars of teachers' retirement money?" Or, perhaps several key reporters know who was there, and are, for one reason or another, unwilling to report what they know.
Hey, Karen Lewis! Maybe, you should ask.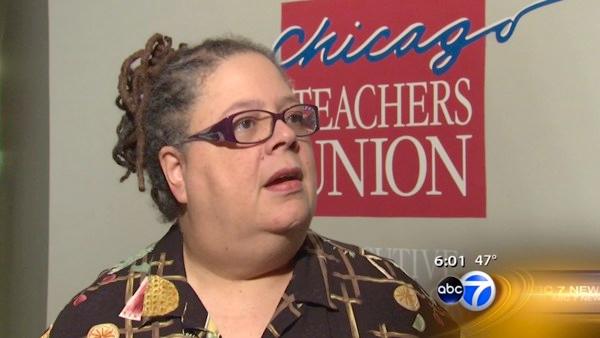 Contact: Randall Samborn, Assistant US Attorney, Public Information Officer
Direct: (312) 353-5318, Cell: (312) 613-6700


Ernie Souchak, Editor-in-Chief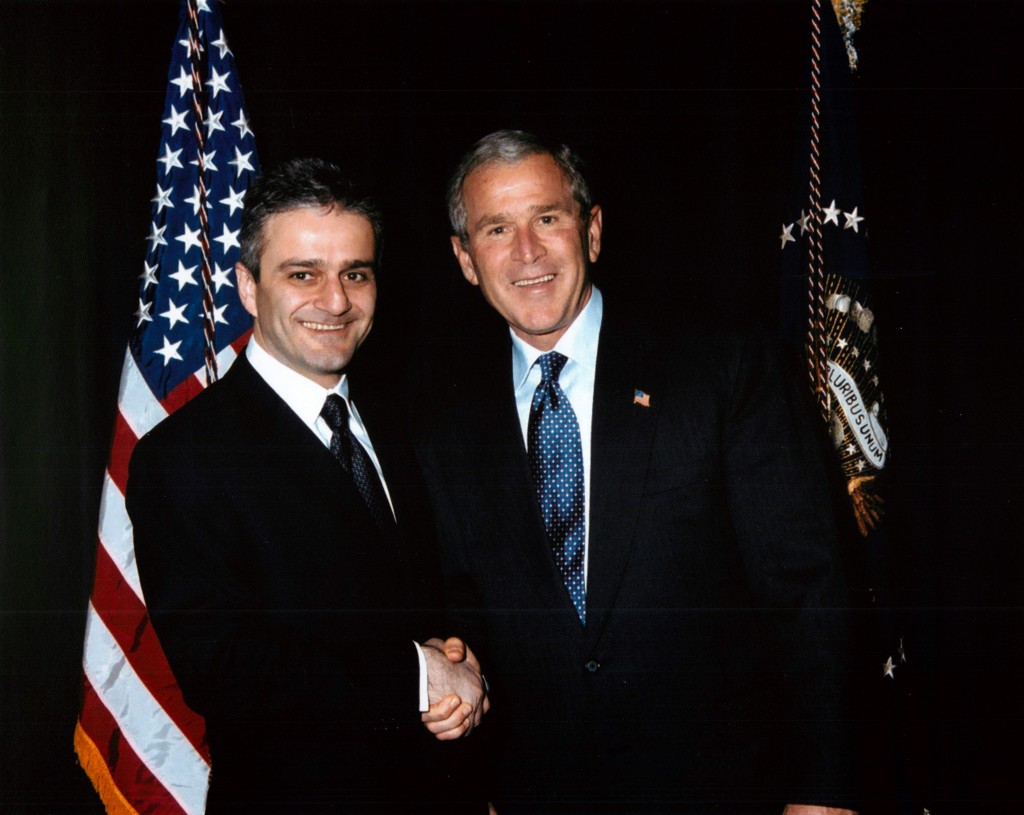 ILP2P has learned that the Cook County State Attorney's Financial Crimes Unit was not only aware of Dr. Ronald Michael before $7.2 million of government funds were deposited in Arcola Homestead Savings Bank, they were protecting Michael.
-----Original Message-----
From: (Redacted)
To: Anita Alvarez
Sent: 2009-02-09 13:19:53 +0000
Subject: Fwd: Public Trust
----- Forwarded Message -----
From: (Redacted)
To: RCopley@idfpr.com
Cc: RStearn@idfpr.com, SGinsburg@idfpr.com, DLPadron@idfpr.com
Sent: Tuesday, May 23, 2006 1:25:58 PM GMT -06:00 US/Canada Central
Subject: Public Trust
Roger:
Re: Dr. Ronald Michael's purchase of the controlling interest in Arcola Homestead Savings Bank; Arcola, IL
As you know, the I.D.F.P.R. is in possession of proof of FRAUD regarding Dr. Ronald Michael's purchase of Arcola Homestead Savings Bank.
The only question remaining is, what is your agency doing about this? 
CC: Robert Stearn, Steve Ginsburg, D.L. Padron
Respectfully,
(Name redacted)
_______________________________________________________________________________
Wait, it gets better.
Even though Dr. Michael was being protected by the State's Attorney's office, Alvarez felt free to beat her political opponent over the head with the fact that he accepted a $10K "donation" from Dr. Michael.
           State's attorney candidates trade claims of tainted donors
Rob Olmstead, Daily Herald Staff
July 29, 2008
A Cook County state's attorney candidate says she's comfortable taking a small donation from an acknowledged target of an FBI investigation, saying he has never been charged with a crime.
On the flip side, her opponent says he sees nothing wrong with taking a larger donation from a man who was a friend of convicted influence peddler Tony Rezko and who was approved by state officials for bank ownership despite once having helped run a company that went bankrupt.
Welcome to the race for Cook County state's attorney.
The first donation, $500 given in June by former Chicago Alderman William Singer, was made to Democrat Anita Alvarez.
Singer was identified by federal authorities during the Rezko trial as a target of a federal investigation into a crooked land deal involving Stuart Levine and former Chicago Alderman Edward Vrdolyak.
Levine wore two recording devices to try to capture Singer on tape, but somehow both recording devices failed during his conversation with Singer, testimony showed. Defense attorneys for Rezko intimated Levine did it on purpose to protect Singer, but Levine denied that on the stand.
Singer has not been charged with any wrongdoing. A secretary at his office Monday said he was out of town and unavailable for comment.
"I think it would be highly inappropriate to keep this money," said Alvarez' opponent, Republican Tony Peraica.
But Alvarez spokeswoman Sally Daly said Alvarez does not know Singer, and in the absence of any charges thinks that an implication by Levine, an admitted liar and heavy drug user, is not enough to impugn his reputation.
"Given those circumstances, we're not uncomfortable with it," said Daly, who said Alvarez will not be returning the contribution.
Daly, in turn, criticized Peraica's acceptance in a previous campaign of over $10,000 from Dr. Ronald Michael, a friend of Rezko who contributed heavily to Gov. Rod Blagojevich and was awarded state regulatory approval to buy a bank, even though he once helped run a company that went bankrupt.
"He's [Peraica] received sizable and ongoing donations not only from people whose name came up in the Rezko trial - but people whose business practices have been scrutinized by the federal government."
She was referring to another campaign donor whose company incurred Clean Air Act violations.
"Was Mr. Michael ever under a federal investigation?" asked Peraica rhetorically. Federal officials have never publicly given any such indication.
"If you know of some (investigation), I would certainly take a look at that (returning a donation)," Peraica said.
Michael could not be reached for comment Monday.
Regarding the donor with the Clean Air violations, Peraica responded that he thinks Alvarez is "getting desperate here".
Hang on, there's still more...
At a later date, State Attorney Anita Alvarez was so bold as to attempt to set someone up for Dr. Michael.  She gave the task to her best pit bull, Mr. Robert Podlasek.  He just happens to be the very same attorney from the Financial Crimes Unit that is, to this day, still terrorizing Cook County political prisoner Annabel Melongo. 
Alvarez's attempt in the Michael case fell short. The intended victim was familiar with "The Chicago Way" and was able to duck, so to speak. Although, that's not to say the victim escaped unharmed.
Cook County State Attorney's Office is the "Muscle" and the complicit Chicago media knows a lot more than they're reporting.  But then, what else is new?


Hugo Floriani, Investigative Reporter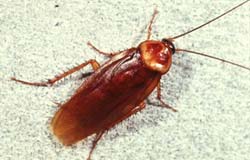 Is the result of U.S. Attorney Patrick Fitzgerald's ten-year, crime-fighting crusade in Illinois the near extermination of corruption?  Or, has it been more about trapping a few big bugs and spraying a catch-and-release treatment on them?
In a March 17, 2011 Chicago Tribune article by John Kass entitled "If Fitzgerald goes to Washington, will political cockroaches like Blagojevich multiply?" Kass bemoans the future of Chicago if Patrick Fitzgerald is eventually appointed Director of the FBI.  Kass wrote, "If the best exterminator leaves town, what will happen to all those political cockroaches?" (Answer: Dear John, They'll continue as if nothing's changed, cause nothing has.)
Kass is among the Chicago media types who've succumbed to Fitz idolization driven, in part, by the eventual conviction of Dead Meat at the hands of the Exterminator.  And so Fitz stands watch alone today, in his hands-on-hips-Superman-stance, along that thin line that separates law-and-order from Illinois' Pay-to-Play.
So, OMG! If the Exterminator moves to Washington, D.C., what will stop the proliferation of other political cockroaches, like Dead Meat? Kass asks. (It's hard to tell when Kass is being serious versus flippant, since his writing style aims to tease, not confront. It's both a literary niche, and a survival technique. If you really don't want to, you don't have to take him seriously.)
If you were reading Kass' piece on Mars, you'd think the Exterminator had pretty much wiped out corruption in the Land of Lincoln, Crook County, and the City that Capone built.
Such is the power of the myth of the Intrepid Crime Fighter. Question is: How does it match with reality? In the ten years the Exterminator has prowled the Windy City, spraying for cockroaches, has there been any substantive reduction in their numbers and impact?  Well, lets' do a body count and see.
The Chicago Sun Times, which doesn't have quite the simpatico relationship with Fitz that the Trib has, recently catalogued the cockroaches trapped in Operation Board Games.  Here's a short list:
Stuart P. Levine, Pleaded guilty in October 2006 (that's like 5 years ago) of masterminding extortion schemes and skimming "millions from construction deals the school [Chicago Medical School] gave to Jacob Kiferbaum." Stu awaits sentencing.
Jacob Kiferbaum, Pleaded guilty November 2007 (a mere 4 years ago) of participating in Levine's schemes.  Jake awaits sentencing
John Glennon, Pleaded guilty November 2007 of covering up for Levine and Kiferbaum.  John awaits sentencing. (Is there a trend here?)
Steven Loren, Pleaded guilty September 2007 "in the attempted extortion of an investment firm that sought business from the teacher-pension fund."  Steve awaits sentencing.
Tony Rezko, Convicted June 2008. Volunteered to be incarcerated. Disappeared down the Federal Rabbit Hole and hasn't yet surfaced. Tony has told associates that he expects his friend Barack to eventually pardon him. Anyone want to bet against that?
Ali Ata, Pleaded guilty April 2008 to not reporting $1.2 million in income from a Rezko deal, for lying to the FBI, and, as a bonus, admitted he got a well-paying state job at the Illinois Finance Authority from Rezko. Ali awaits sentencing.
Abdelhamid Chaib, Pleaded guilty July 2010 of interfering "with the administration of internal revenue laws" in a Rezko business transaction.  A.C. was sentenced to three years of probation and ordered to pay a $50K fine.
John Harris, Pleaded guilty October 2009 of helping Dead Meat try to sell Barack's Senate seat.  Another John awaits sentencing.
Alonzo "Lon" Monk, Pleaded guilty October 2009 of mail fraud and scheming with Dead Meat to "get rich off state deals and split the money with Rezko and Kelly." Lon awaits sentencing. What a surprise!
Anita Mahajan, Sentenced to four years of probation in August 2011 and, as the

Trib

reported, "ordered to pay $200,000 in fines and restitution Monday after pleading guilty to billing the state for drug tests her company never performed." She over-billed the state $2.1 million. "Anita Mahajan, 60, the wife of a major Blagojevich fundraiser, dabbed at her eyes with a tissue and apologized as she stood before Judge James Obbish to plead guilty to a reduced count of theft of $99,900."  You'd cry, too, if you got off so light for stealing two-mil from Illinois taxpayers.
One more not mentioned by the Sun Times…
Joseph Cari, Pleads guilty in September 2005 of involvement in an

extortion scheme

that aimed to steer state pension business to companies in exchange for campaign contributions to a public official described in court docs as "Public official A [as in Dead Meat]."  In August 2011, Joe – a close friend of Joe Biden – was sentenced to three years of…wait for it…wait for it…yes, pro-ba-tion.  Oh, the state pension fund was for school teachers.
Rezko's sentencing is pending.  Anyone want to bet against him being sentenced to time served (Where?) and three years of probation?
It's all part of the Exterminator's Catch & Release Program for the Cockroaches.
Hat tip: Chicago news humorist John Kass. He's such a kidder.