Ernie Souchak, Editor-in-Chief
Former Special Counsel Patrick Fitzgerald withheld exculpatory evidence from Lewis "Scooter" Libby, former Vice President Dick Cheney's Chief of Staff, during Libby's 2007 trial, which was part of Fitzgerald's highly publicized investigation into the outing of former covert CIA agent Valerie Plame, according to sworn testimony in an unrelated 2009 case.
The breach of Libby's due process rights occurred in the courtroom of U.S. District Court Judge Reggie Walton, who is now Chief Judge of the secret Foreign Intelligence Surveillance Act (FISA) Court.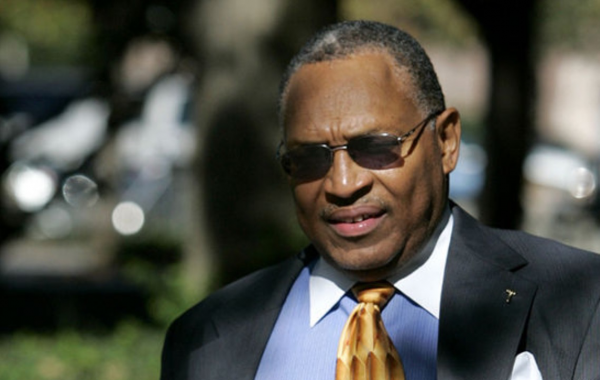 Walton sentenced Libby to 30 months in federal prison after he was found guilty of two counts of perjury, one count of obstruction of justice, and one count of making false statements to the FBI during the investigation.
The U.S. Supreme Court's "Brady Rule," named for its 1963 decision in Brady v. Maryland, requires prosecutors to disclose all favorable material evidence that could be used to defend or even exonerate a defendant.
But Fitzgerald failed to divulge to either Libby or his defense attorneys that the Department of Justice (DOJ) already had in its possession material evidence that Plame's covert identity had been revealed back in 2001 - by Fitzgerald's key witness against Libby.
Former FBI translator Sibel Edmonds, who was given Top Secret clearance to translate FBI wiretaps executed by field agents, some going back to 1998, was deposed in Jean Schmidt v. David Krikorian, an obscure 2009 Ohio Elections Commission case.
Under oath, Edmonds stated in her 2009 deposition that, in the summer of 2001, then Undersecretary of State Marc Grossman was recorded by the FBI informing "a certain Turkish diplomatic entity who was also an independent operative of a company called Brewster Jennings…to be warned that Brewster Jennings was a government front….and for those Turkish individuals to be told to stay away from Brewster Jennings." At the time, Plame was working undercover at Brewster Jennings.
In outing the CIA front company, Grossman outed Plame's CIA covert operational status two years before the DOJ opened, on September 26, 2003, a criminal investigation into the potential unauthorized disclosure of Plame's CIA employment status, and over five years before jury selection began, on January 16, 2007, in the trial of Scooter Libby.
In the Ohio deposition, Edmonds also testified that she translated FBI tapes in which the unnamed Turkish diplomat who had received Grossman's warning then "contacted the Pakistani military attaché and discussed with the person who was there about this fact and also told them, warned them to stay away from Brewster Jennings."
In a phone interview Edmonds said she personally informed DOJ Inspector General Glenn A. Fine, during a two-and-a-half-hour recorded interview conducted at the Justice Department before Libby's 2005 indictment, that the "CIA disassembled the company after doing an assessment estimate" of the damage Grossman's disclosure cost its counterintelligence operation.
Also, a FBI agent "personally went to Patrick Fitzgerald and told him he needed to get the documents that established that Brewster Jennings had been outed long ago to defense and prosecution attorneys."
Edmonds said, "There was no Brewster Jennings – it didn't exist after January of 2002." She added, "They (DOJ) knew it was outed, and they knew who did it," at least a year before syndicated columnist Robert Novak first mentioned Plame in his July 14, 2003 column.
The simple fact is, that by withholding this evidence: Former U.S Attorney Patrick Fitzgerald is guilty of obstruction of justice and lying to the court.
When a "Special Counsel" is appointed to investigate "Fitzgate," will the range of special powers be granted to that person that recently-sworn-in F.B.I. Director James B. Comey once granted to Fitzgerald in Plamegate?
Contributors to this article to be named at a later date.