Thomas Barton, Investigative Reporter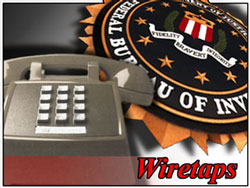 When is the Department of Justice going to give other news outlets access to the Blago tapes and transcripts-startng with the Chicago Sun Times? They deserve a copy, don't they?
After all, the feds gave copies to John Chase and Jeff Coen of the Chicago Tribune.
In-fact, according to an article published by the Indiana University School of Journalism, Jeff Coen revealed that the Tribune had access to wiretap tapes and transcripts before Blagojevich's second trial in 2011.  Quoting from that journal:
"Even though they were working on the book outside their day jobs, the two said the Tribune required that if any information surfaced that could be considered breaking news, they had an obligation to bring it before the newspaper first. For example, as current Chicago Mayor Rahm Emanuel was running for office, the pair's editors wanted to know the two had turned up anything about Emanuel as they researched their book.
'We got all the tapes for this project now, but even before that, I had to go get Rahm-specific tapes to try to make sure we wouldn't get beat on something,' Coen said. 'We were kind of working both jobs at the same time.' "
So far, ILP2P has not succeeded in securing our copies. But it's is only a matter of time; the feds wouldn't just give them to only the Trib - would they?
We wonder – are other news outlets around the country, and in Chicago, experiencing trouble getting their copies, too?
They must be, or we'd be reading the transcripts in their newspapers, or be hearing the tapes on their local or national TV and radio programs.
There's nothing stopping the Chicago Tribune from making the tapes, and transcripts, available to the public. At least, nothing legally preventing that from happening.
So why is the Trib stashing the Blago tapes in a vault like the Tribune owned LATimes did with the Rashid Khalidi tape?
Why don't you ask Tribune Editor Gerould Kern:  Email  ctc-editor@tribune.com  Tel  312-222-5555
Those concerned about preserving the fourth estate should demand the same access to the Blago files that the feds granted Chase and Coen.  
If you believe that, tell it to the spokesperson for the U.S. Attorney's Office in Chicago:  Samborn contact info here:  Email  randall.samborn@usdoj.gov Tel 312-353-5318   Cell  312 613-6700
And, ask Congressman Darrell Issa's office if it's even legal for the feds to only give access to the tapes & transcripts to the Trib:
                                      Email   ca49interndo@mail.house.gov
                                      Ca        760-599-5000
                                      Wash    202-225-3906 
All they can say is…nothing.  And that alone will tell you something.