Marty Watters, Investigative Reporter
United Airlines has been illegally removing asbestos from its former World Headquarters and training center, knowingly exposing its employees to airborne asbestos fibers.
Wow! If United can do something this deplorable to its own employees, how seriously do they take the safety of the flying public?
The laws and regulations governing the removal and disposal of asbestos are expensive, burdensome and impose substantial liabilities.
Who needs that headache? Certainly not a Chicago-based, politically-connected, large corporation like United Airlines.
United management apparently determined that it is better for their bottom line to simply ignore those pesky laws!
For example, United recently proceeded to secretly remove asbestos spray-on fire proofing material from classrooms at its training center in Elk Grove Village, IL.
Here's how they went about it:
United hired outside contractor A&E Services, Inc. to come in and scrape the asbestos-containing material from the classroom ceilings. This was done without the mandated notifications and safety measures required by law.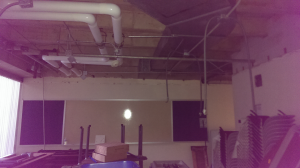 In addition, A&E was clandestinely bagging the asbestos material and related contaminated waste. Then the contractor illegally transported the bags filled with asbestos to a dumpster that Robert Nykaza, the owner of A&E, had secretly placed in a friend's residential driveway miles away from the United training center.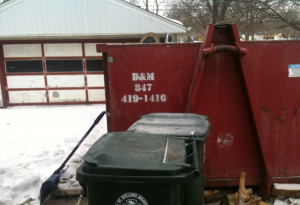 This was clearly an egregious violation of EPA regulations.
While all this was going on, United employees were unwittingly being exposed to cancer-causing airborne asbestos fibers.
But wait, it gets even better.
A&E left behind piles of the friable asbestos material on top of the duct work for the building's ventilation system..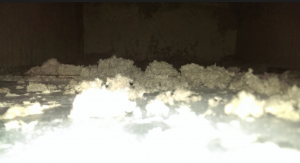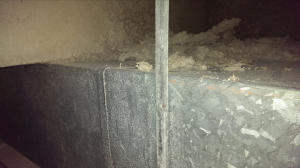 United employees were then directed to enter the asbestos contaminated classrooms and install a suspended ceiling below the duct work where large amounts of loose asbestos fibers came to rest, concealing them from view.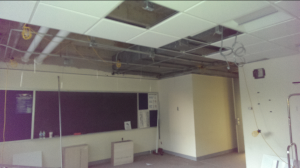 End result: United classrooms are now ready for more unsuspecting employees to fill their lungs with airborne asbestos fibers.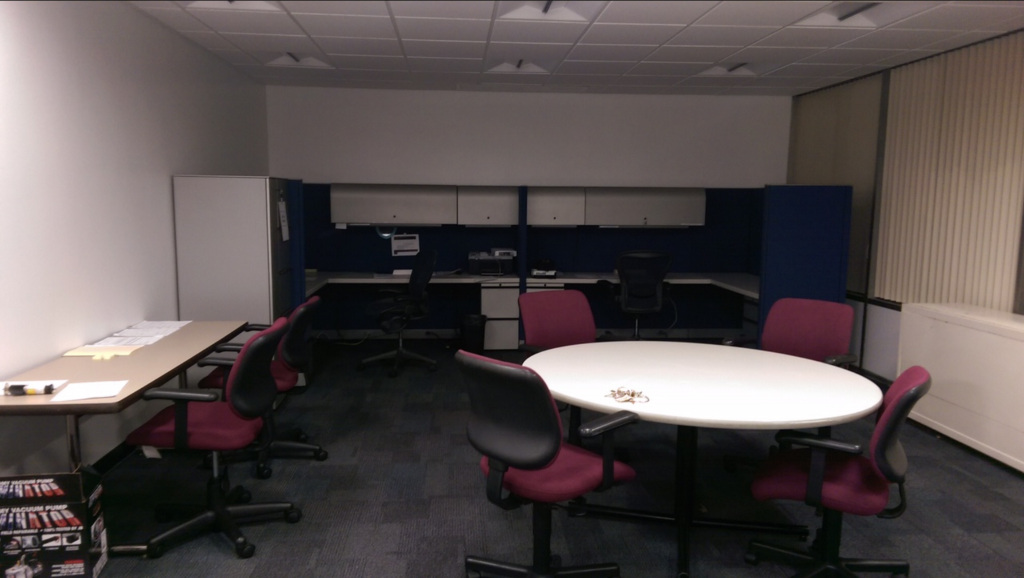 This is just one of the many examples of how United disregards the safety and health of its employees when dealing with the serious asbestos problem it has at its former World Headquarters in suburban Chicago.
Although United was contacted multiple times, corporate officials have so far declined to respond to my request for comment.
Instead, through their attorneys at Seyfarth Shaw LLP, these same United officials have made convoluted arguments to a judge trying to impede my investigation.
Does United Airlines really believe that the federal courts should suspend the First Amendment to the U.S. Constitution and infringe on the freedom of the press to cover up their own wrongdoing?
Developing......

Enjoy this article?