Annabel Kent, Chicago Media Critic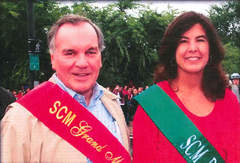 This dated picture of former Mayor Daley and current State's Attorney Lisa Alvarez was recently brought to the attention of two Sun Times Watchdogs by "lawyers for the family of David Koschman, who died after the police say Vanecko punched him in the face."  (Well, shoot, the dogs can't find every bone in the Koschman story.)
The photo was found on Alvarez's Facebook page, by the Koschman family lawyers.
The same Watchdogs who posted the photo, also wrote an article entitled "Did Daley nephew Vanecko confess to fatal punch?" that appeared on March 21, 2012.  The news in the article – that Vanecko may have confessed, soon after the event, to hitting Koschman – is attributed to "attorneys for Koschman's family" who made the assertion "in a court filing Wednesday."
So, about eight years after the death of David Koschman, the real watchdogs – as in alert canines trained to attack nefarious characters – turn out to be…drum roll…the Koschman lawyers, and not so much the byline Watchdogs.
Awakened to the barking, the Sun Times Watchdogs, trot toward the commotion, arriving on the crime scene, panting, a couple of years short of a human decade later – or, in dog years, 70 years late.
You suppose their tardiness has anything at all to do with having a new mayoral regime, open to exposing the…ah, deficiencies…of the previous one?  Or, the fact that Mayor Emanuel has several campaign finance contributors on the new Sun Times board?
Bow wow.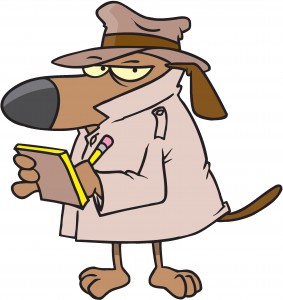 Enjoy this article?