Jontel Kassidy, Senior Capital Correspondent
Valerie Plame has been rewarded for her part in the "Plamegate" sham with a new career as a "writer", and her latest piece of work Blowback can keep her first work of fiction Fair Game company on the not worth reading list.
Judy Bachrach said it best in her review of Blowback in The Weekly Standard.
Perhaps even more distasteful than reading Blowback is watching Valerie Plame go on a book tour regurgitating the lies of "Plamegate"
Plame has been contacted. However, she refuses to answer any questions about the proven falsehoods of the story she continues to tell.
See for yourself:
Valerie Plame lying:
The truth being told:
Valerie
Sworn testimony and official government documents have established that it was your friend Undersecretary of State Marc Grossman who exposed you and Brewster Jennings & Associates as CIA in 2001. And, not Dick Armitage in 2003.
So please, stop lying already!


Ernie Souchak, Editor-in-Chief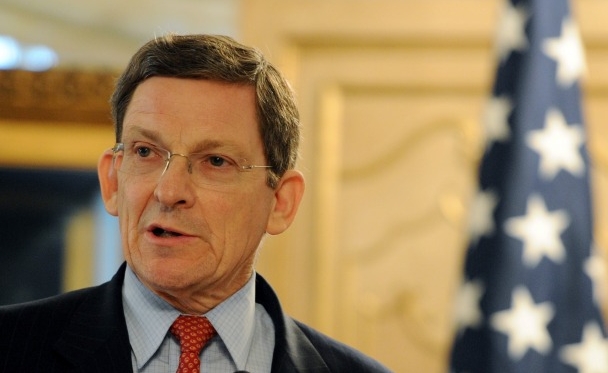 We know, from sworn testimony given by FBI whistleblower Sibel Edmonds, that former Undersecretary of State Marc Grossman committed treason when he divulged classified information to Turkish operatives in the summer months of 2001, included in that information was the fact that Brewster Jennings & Associates and Valerie Plame were CIA.
We also know, from testimony given by Marc Grossman in the U.S. v. Libby trial, that he and the Wilsons are friends.
Here's what we don't know:
(1) Will Joe Wilson pronounce Marc Grossman a traitor to his country for outing his wife as a CIA operative?
When Joe Wilson accuses Dick Cheney of being the person behind the outing of his wife, he calls Cheney a traitor to his country.
(2) Do Valerie and Joe expect an apology from Marc Grossman? They once wanted one from Cheney.
(3) When the Wilsons claim they want to "Hold Government to Account," does that mean they support Sibel Edmonds efforts to do the same?
These are simple questions; however, the Wilsons refuse to answer them.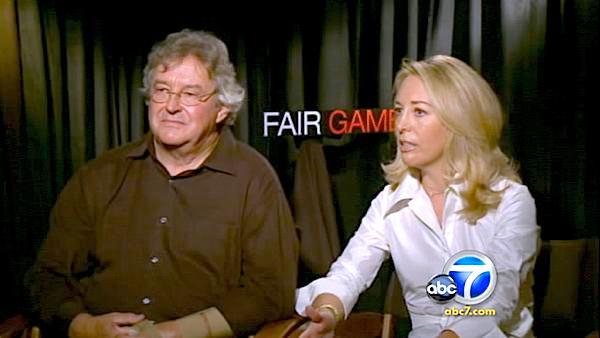 Here are a few questions you can answer for yourself:
(A) Would a real covert CIA agent not know that their cover was blown in 2001, and believe it was blown in 2003 as purported?
(B) Would the Department of Justice not tell the CIA that Plame's and Brewster Jennings & Associates' covers were blown?
(C) Should it concern us that Marc Grossman's former boss at the State Department, Richard Armitage, claimed he originally outed Valerie Plame two years after Grossman actually did, and now Armitage is Chairman of the Board at the American-Turkish Council (ATC)
Keep these things in mind about the ATC:
• Our federal government doesn't want FBI whistleblower Sibel Edmonds talking about the ATC.
• Grossman told ATC that Brewster Jennings was a CIA front.
• The ATC helps facilitate billions in defense contracts between the Turkish government and FBI Director James Comey's friends at Lockheed Martin, where Comey used to be VP and Senior Counsel. Lockheed Martin's Board of Directors also includes Joseph Ralston and James Loy who work with Grossman at the Cohen Group. (that would be Cohen as in Bill Clinton's former SecDef)
• And, the ATC hosted the function where Valerie and Joe Wilson claim to have first fallen in love.
So is that just a series of coincidences?
Crimes against the United States are also committed by those who help cover-up an act of treason.
It's long past time for Sibel Edmonds to be heard, and for traitors to be held accountable by the Law.
Learn more at Edmonds website: http://www.boilingfrogspost.com/