Ernie Souchak, Editor-in-Chief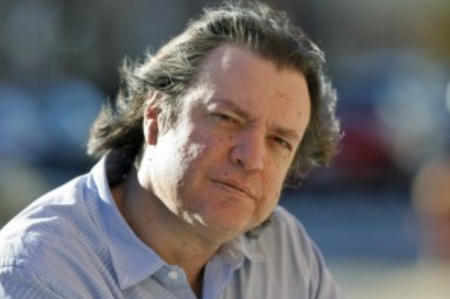 In a recent phone interview Murray Waas, the reporter who claimed to be the recipient of anonymous Plamegate grand jury leaks, confessed that the Plamegate cover-up is "something that is bigger than Watergate".
Keep this in mind as the Plamegate cover-up continues to be exposed.
Waas is now desperately trying to distance himself from the book he purportedly wrote entitled United States v. I. Lewis Libby, and the reporting he did on Plamegate.
Why would a journalist distance himself from the very body of work that earned him national recognition?
What would cause an author to disown his own book?
And, even more perplexing, what makes Waas think that American Thinker editor Thomas Lifson would be sympathetic to his fear of his confession getting out?
Waas has been communicating with the American Thinker in hopes of defusing the current predicament his recent statements have created for him, so perhaps the better question is:
Why would Waas think the American Thinker would be sympathetic to his attempt to conceal the Plamegate cover-up, and his part in it? A cover-up Waas admitted was bigger than Watergate.
Strangely enough, since Waas' confession American Thinker contributor Clarice Feldman has also called Plamegate a "hoax". And she has now added former FBI Director Robert Mueller to her list of people who "conspired to conceal" this from the White House.
When looked at logically, Feldman's list of conspirators-which now includes the State Department, the Department of Justice and the FBI-fully supports Waas' admission of a big Washington cover-up.
Feldman and the American Thinker want us to believe that top officials at these three different agencies, who all served at the pleasure of the President, kept him in the dark for three years that Dick Armitage was Robert Novak's source.
Why is the American Thinker still clinging to the official Armitage "disinformation campaign" version of the Plamegate story, and ignoring the recent confessions of both Judith Miller and Murray Waas?
I wonder, could this ludicrous position the American Thinker is taking have been in any way influenced by their close relationship with members of the discontinued 501(c) 3 known as the Project for the New American Century (PNAC)

More to come....