Ernie Souchak, Editor-in-Chief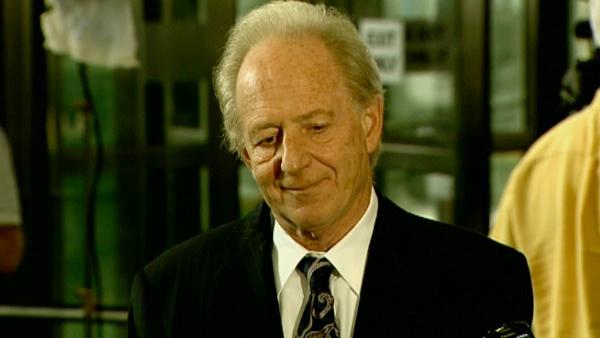 Blagojevich attorney Michael Ettinger was caught on a wiretap trying to bribe a cop in order to fix a criminal case in Illinois.
UNITED STATES of America, Plaintiff,
v.
John GERVASI, Michael Ettinger, and Charles Soteras, Defendants.
MEMORANDUM OPINION AND ORDER
WILLIAM T. HART, District Judge.
The August 1982 Grand Jury returned a seven count indictment against the defendants John Gervasi ("Gervasi"), Michael Ettinger ("Ettinger"), and Charles Soteras ("Soteras"), charging violations of 18 U.S.C. §§ 371, 1343 and 1952. Gervasi and Ettinger are attorneys admitted to practice in the State of Illinois. In 1977, Soteras was a defendant in a criminal case in the Circuit Court of Cook County, charged with car theft. Gervasi and Ettinger represented Soteras on the car theft charge.
The federal indictment alleges that the three defendants conspired to bribe a police officer, Daniel Furay ("Furay"), to arrange for the dismissal of the car theft charges against Soteras. The defendants have filed a number of pretrial motions attacking the indictment, and also have moved to suppress key evidence in the case. All of the parties have filed excellent briefs in support of their positions. The Court rules on these motions as follows.
Read more.. http://www.leagle.com/decision/19831194562FSupp632_11072.xml
Michael Ettinger was caught so red-handed, all he could do was argue to suppress the evidence of the wiretap transcripts in his criminal case.
Well, it being Chicago, coupled with the fact that Ettinger was represented by a team of the Chicago Mob's favorite lawyers - Samuel V.P. Banks, Edward Genson, Jeffrey B. Steinback - Ettinger did escape going to prison.
However, he did not entirely escape consequences.
After a long, drawn-out-battle, the Attorney Registration & Disciplinary Commission (ARDC) had no choice but to suspend Michael D. Ettinger's law license for two years.
ATTORNEY'S REGISTRATION AND PUBLIC DISCIPLINARY RECORD
Public Record of Discipline and Pending Proceedings:
Case(s) below are identified by caption and Commission case number. If there is more than one case, the cases are listed in an order from most recent to oldest. A case may have more than one disposition or more than one component to a disposition, in which situation each disposition and component is also listed separately within that case record, again in an order from most recent to oldest.
Click on Rules and Decisions ("R & D") to access any documents regarding this lawyer that are in Rules and Decisions. R & D contains all disciplinary opinions of the Supreme Court and most other Court orders and board reports issued since 1990. If R & D does not contain the decision that you are seeking, contact the Commission's Clerk's office for assistance. Contact information for the Clerk's office is available at Office Hours.
In re Michael David Ettinger, 86CH0175
Disposition: Suspension for a specified period
Effective Date of Disposition: April 21, 1989
End Date of Disposition: April 21, 1991
Definition of Disposition: Suspension for a specified period reflects a determination that the lawyer has engaged in misconduct and that the misconduct warrants an interruption of the lawyer's authority to practice law during the suspension period, which is a fixed period of time identified in the Supreme Court's order. The lawyer is not authorized to practice law during the period of the suspension.
Two years? Ettinger got off easy!
FYI, Blagojevich attorney Sam Adam Sr. represented Ettinger in the ARDC case.

After his suspension, it did not take Ettinger long to reunite with his old pal, Ed Genson.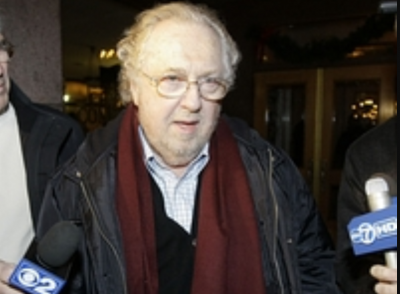 In 1993 Ettinger joined Genson and his band of cohorts in representing a couple of their fellow Chicago lawyers who, like Ettinger, had a proclivity to participate in the illegal practice of fixing court cases. Ettinger, Genson, and the fellas represented Judge Adam Stillo Sr. and his nephew, attorney Joseph Stillo in a case that featured FBI informant Robert Cooley as the prosecution's star witness.
U.S. v. STILLO
NOS. 94-2678, 94-2679.
On July 29, 1993, a jury found Judge Adam Stillo guilty of racketeering and, along with his nephew, lawyer Joseph Stillo, conspiracy to commit extortion under color of official right. Both counts were based on Judge Stillo's corruption of the Cook County, Illinois, Circuit Court. Defendants appeal their convictions. We affirm.
BACKGROUND
Defense attorney Robert Cooley first met Judge Stillo at a party in 1976. Cooley asked the judge whom he should see to fix a criminal case assigned to Judge Stillo. Judge Stillo, knowing that Cooley was a frequent supplier of bribes to other judges and public officials, told Cooley that he would deal with him directly. Not long after the party, Judge Stillo accepted a bribe from Cooley to fix a misdemeanor case. Judge Stillo met with Cooley before trial and agreed to find Cooley's client not guilty. After the trial Cooley met with Judge Stillo in his chambers. Cooley asked the judge whether $100 was an appropriate payment. Judge Stillo responded: "Whatever you think" and accepted the $100 in cash.
Read more... http://www.leagle.com/decision/199561057F3d553_1543.xml/U.S.%20v.%20STILLO
Considering Michael Ettinger's past and his unique set of friends, is it really plausible that Ettenger did not know that Invest Financial Corporation, a company that Robert Blagojevich was CEO of, was investing money for Betty Loren Maltese and the town of Cicero?
Not only did Robert Blagojevich dodge a bullet by not going to prison, so did his attorney.
But the media has shamelessly let Robert Blagojevich and his attorney get away with claiming victim status.
Perhaps it's time to correct that notion..... more to come.