Ernie Souchak, Editor-in-Chief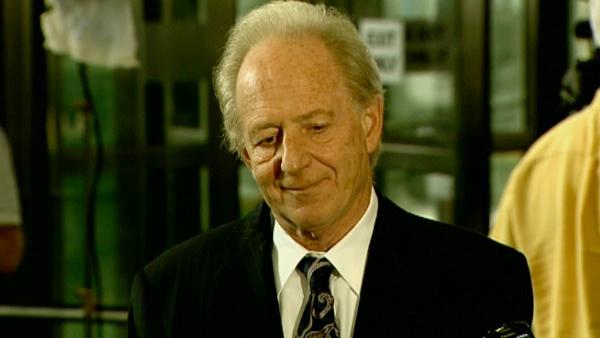 Blagojevich attorney Michael Ettinger was caught on a wiretap trying to bribe a cop in order to fix a criminal case in Illinois.
UNITED STATES of America, Plaintiff,
v.
John GERVASI, Michael Ettinger, and Charles Soteras, Defendants.
MEMORANDUM OPINION AND ORDER
WILLIAM T. HART, District Judge.
The August 1982 Grand Jury returned a seven count indictment against the defendants John Gervasi ("Gervasi"), Michael Ettinger ("Ettinger"), and Charles Soteras ("Soteras"), charging violations of 18 U.S.C. §§ 371, 1343 and 1952. Gervasi and Ettinger are attorneys admitted to practice in the State of Illinois. In 1977, Soteras was a defendant in a criminal case in the Circuit Court of Cook County, charged with car theft. Gervasi and Ettinger represented Soteras on the car theft charge.
The federal indictment alleges that the three defendants conspired to bribe a police officer, Daniel Furay ("Furay"), to arrange for the dismissal of the car theft charges against Soteras. The defendants have filed a number of pretrial motions attacking the indictment, and also have moved to suppress key evidence in the case. All of the parties have filed excellent briefs in support of their positions. The Court rules on these motions as follows.
Read more.. http://www.leagle.com/decision/19831194562FSupp632_11072.xml
Michael Ettinger was caught so red-handed, all he could do was argue to suppress the evidence of the wiretap transcripts in his criminal case.
Well, it being Chicago, coupled with the fact that Ettinger was represented by a team of the Chicago Mob's favorite lawyers - Samuel V.P. Banks, Edward Genson, Jeffrey B. Steinback - Ettinger did escape going to prison.
However, he did not entirely escape consequences.
After a long, drawn-out-battle, the Attorney Registration & Disciplinary Commission (ARDC) had no choice but to suspend Michael D. Ettinger's law license for two years.
ATTORNEY'S REGISTRATION AND PUBLIC DISCIPLINARY RECORD
Public Record of Discipline and Pending Proceedings:
Case(s) below are identified by caption and Commission case number. If there is more than one case, the cases are listed in an order from most recent to oldest. A case may have more than one disposition or more than one component to a disposition, in which situation each disposition and component is also listed separately within that case record, again in an order from most recent to oldest.
Click on Rules and Decisions ("R & D") to access any documents regarding this lawyer that are in Rules and Decisions. R & D contains all disciplinary opinions of the Supreme Court and most other Court orders and board reports issued since 1990. If R & D does not contain the decision that you are seeking, contact the Commission's Clerk's office for assistance. Contact information for the Clerk's office is available at Office Hours.
In re Michael David Ettinger, 86CH0175
Disposition: Suspension for a specified period
Effective Date of Disposition: April 21, 1989
End Date of Disposition: April 21, 1991
Definition of Disposition: Suspension for a specified period reflects a determination that the lawyer has engaged in misconduct and that the misconduct warrants an interruption of the lawyer's authority to practice law during the suspension period, which is a fixed period of time identified in the Supreme Court's order. The lawyer is not authorized to practice law during the period of the suspension.
Two years? Ettinger got off easy!
FYI, Blagojevich attorney Sam Adam Sr. represented Ettinger in the ARDC case.

After his suspension, it did not take Ettinger long to reunite with his old pal, Ed Genson.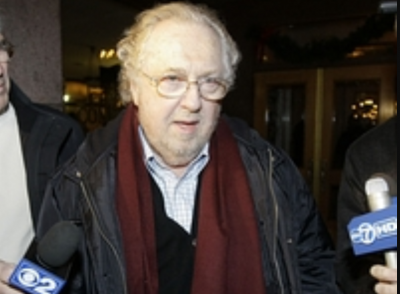 In 1993 Ettinger joined Genson and his band of cohorts in representing a couple of their fellow Chicago lawyers who, like Ettinger, had a proclivity to participate in the illegal practice of fixing court cases. Ettinger, Genson, and the fellas represented Judge Adam Stillo Sr. and his nephew, attorney Joseph Stillo in a case that featured FBI informant Robert Cooley as the prosecution's star witness.
U.S. v. STILLO
NOS. 94-2678, 94-2679.
On July 29, 1993, a jury found Judge Adam Stillo guilty of racketeering and, along with his nephew, lawyer Joseph Stillo, conspiracy to commit extortion under color of official right. Both counts were based on Judge Stillo's corruption of the Cook County, Illinois, Circuit Court. Defendants appeal their convictions. We affirm.
BACKGROUND
Defense attorney Robert Cooley first met Judge Stillo at a party in 1976. Cooley asked the judge whom he should see to fix a criminal case assigned to Judge Stillo. Judge Stillo, knowing that Cooley was a frequent supplier of bribes to other judges and public officials, told Cooley that he would deal with him directly. Not long after the party, Judge Stillo accepted a bribe from Cooley to fix a misdemeanor case. Judge Stillo met with Cooley before trial and agreed to find Cooley's client not guilty. After the trial Cooley met with Judge Stillo in his chambers. Cooley asked the judge whether $100 was an appropriate payment. Judge Stillo responded: "Whatever you think" and accepted the $100 in cash.
Read more... http://www.leagle.com/decision/199561057F3d553_1543.xml/U.S.%20v.%20STILLO
Considering Michael Ettinger's past and his unique set of friends, is it really plausible that Ettenger did not know that Invest Financial Corporation, a company that Robert Blagojevich was CEO of, was investing money for Betty Loren Maltese and the town of Cicero?
Not only did Robert Blagojevich dodge a bullet by not going to prison, so did his attorney.
But the media has shamelessly let Robert Blagojevich and his attorney get away with claiming victim status.
Perhaps it's time to correct that notion..... more to come.


Thomas Barton, Political Commentator
ABC 7 News dissed distinguished Illinois State Senator Donne Trotter by announcing his arrest at O'Hare Airport for having tried to take an "unloaded .25-caliber pistol and an ammunition clip containing five bullets in a carry-on bag onto an airplane".
What's the big deal?
Chicagoans all know, or should, that Trotter is "anti-gun".  For example,
"In 1995, Trotter voted 'no' on narrowly-defeated legislation to allow Illinois residents to carry concealed firearms. Illinois is the only state in the nation where citizens have no concealed carry rights. Two years later, he voted 'present' on a measure that ultimately passed both the Senate and the House that would have reduced the penalty for getting caught with a concealed firearm. That bill died through amendatory veto by then Gov. Jim Edgar.
There's more. While police sources said that Trotter did have a valid firearms owner's identification card, (FOID), it listed his Springfield office as his address, in apparent violation of state law requiring the card carrier's residence be provided. It will be interesting to see if that pistol was registered in Chicago, as required by city ordinance."
Picky, picky, picky.
According to ABC 7 News, "The senator has a FOID card and was licensed to carry the weapon on his job. However, [Asst. State's Attorney] Scaduto told the court the gun was not registered in the City of Chicago. " So? What's the problem? Register it now.
Look, all we need is a standard retroactive administrative adjustment (SRAA) to square-up Donne with the law.  How hard can that be in the Chicago judicial system?  What - two phone calls hard?
He needs to "carry the weapon on his job" down in Springfield, we're told.  Of course he does. It's a lawless place down there.  Shootouts regularly break out in the Capital Building on the floor of the Senate. Gang bangers abound.
So what if Donne wants his piece on an airplane? He's not a terrorist – except maybe when it comes to Illinois finances. We won't talk about that, though. Sorry I mentioned it.
Recall that, once-upon-a-time, Chicago's early and leading advocate of a strict ban on handguns was none other than First Ward Alderman Fred Roti, who, thanks to the testimony of former mob lawyer turned informant Robert "Bob" Cooley, was revealed to be a member of the Chicago mob. The Outfit doesn't want average citizens packing either - just its wise guys.  
But nobody is accusing Donne of being mobbed-up just because he's against citizens carrying a weapon, although he does.  He's special. He's an important Illinois State Senator, for heaven sakes.  Come on - he needs self-protection.
Donne wants Jesse Jackson Junior's old congressional job.  Don't forget, J. J. Jr. is a self-described martial arts expert, making his hands lethal weapons. They let him fly without handcuffing him.
(Although they might have flown him in handcuffs had he not resigned, but that's another story – only lightly covered by the Chicago media, by the way.)
So let's give Donne a break.  Stop dissing him!
Haven't we all had occasion to recall, at the last minute, that we're packing a piece as we're about to climb aboard?


Ernie Souchak, Editor-in-Chief, Illinois PayToPlay
Tony Rezko's partner Daniel T Frawley shared this letter he wrote to his attorney with Robert Cooley. In this letter Mr. Frawley claims his ex-attorney George Weaver can confirm that he (Frawley) provided cash for Tony Rezko to payoff Barack Obama !  Patrick Fitzgerald's replacement will need to take a look at this.
Perhaps Congressman Joe Walsh will also take notice ? (Special Counsel?)
As for the Chicago SunTimes and the Chicago Tribune, maybe if we hold our breath ?
---------- Forwarded message ----------
From: Dan Frawley <Address withheld>
Date: Mon, Jun 13, 2011 at 11:05 AM
Subject: Weaver
To: robert XXXXX <Robert Cooley's email address withheld>
Mark
Here is Weaver's real concern and this is fact not opinion.
Weaver told my sister Kathleen and I this story at his (Weaver's) office
Weaver then repeated the same story to Jeffrey Steinbach a couple of days
later when Weaver called Jeff before Weaver
met with USAO Caroline McNiven and FBI supervisor Pat Murphy.
Weaver then went in and told the same story to the USAO.
Weaver then called me immediately after leaving the USAO office. (Within 5
minutes via pay phone)
Jeff then confirmed to me what Weaver told the USAO after speaking with the
USAO.
Weaver's Explanation in first person:
I did not tell the USAA about the alleged payment from TR to BO because I
was afraid.
I was afraid that all of the news coverage would bring reporters to my door
and they would camp out there.
I was afraid I would be labeled a racist and Dan and Kathy you know I am not
political at all.
I was especially worried about the affect this would have on my son Michael.
I did this to Protect my family and myself from the publicity.
NOW here is the part that George lied to Jeff and the USAO to.
George told them (USA) & Jeff) that he George had a drink with me at the bar in George's office building. (121 N. La Salle St.)George said he told me then and there what Tony Rezko told George regarding BO and the alleged payoff. George Said that the reason for doing so was to hold this information out incase I did not get a good deal from the USAO then George could use this info as the last turn of the screw on TR and get me the best deal. George said that no one would believe me if I did not recall the story George's way and that my sister and brother would also be indicted
George then went to Jeff and the USAO that story
I had already met with the USAO with Jeff and told the true story. I
originally went along with Weaver's story because I was worried about my
brother and sister, but after about 10 days I went with Steinbach and
straightened out the misunderstandings. never knew whom TR gave the cash to
all I knew is Weaver Said the money went in cash in plastic grocery sacks to high elected
official. I always assumed it was Rod.
Jeff told me that the USAO knew Weaver lied to them and that USAO has
nothing but disgust and disdain for Weaver.
Jeff said the USAO could charge Weaver with Conspiracy, lying to the FBI and
obstruction of justice.
Of course we do not care about the criminal aspect but the civil
Government law enforcement people can testify to weaver' lying and
malpractice
Were we also have weaver is Weaver told his wife Janice and his mother in
law what happened with BO & TR
We can depose Weavers wife and mother in law.
Weaver was so worried abut involving his family this or the threat of it
along with the publicity is Weaver's Achilles heal.


Ernie Souchak, Editor-in-Chief, Illinois PayToPlay
Since last February 27, Illinois PayToPlay (IP2P) has posted five emails sent to Robert "Bob" Cooley by Daniel T. Frawley. Here are links to the five articles that highlighted those emails:  February 27;  March 1; April 8; April 17; and April 19.
There are more to come in the days ahead.
IP2P readers know that Cooley was the star witness in a series of Chicago trials in federal court in the early 1990's that, as part of Operation Gambat,resulted in over a score of convictions involving a sitting Federal Judge, prominent Illinois politicians, and the Chicago City Council's 1st Ward Alderman, a member of the Chicago "outfit".
IP2P readers also know that Daniel T. Frawley was once a Chicago cop, then a business partner of Antoin "Tony" Rezko, and is now a sentenced felon who pled guilty to bank fraud. They also know that Frawley cooperated, for years, with the U.S. Attorney's office in the investigation of Rezko and, although not called to testify against Rezko, helped put Tony behind bars.
Frawley was recently sentenced for one year and one day, after multiple sentencing delays. The judge tainted his sentence by questioning Frawley's mental stability.  At IP2P we believe his sentence was as much, perhaps more, about what he knows than what he did.  And, that the timing of the jail time is aimed to keep him quiet until after the November election.
We suspect that the reference to Frawley's potential mental instability by the sentencing judge was aimed at impugning his credibility in these emails, even after the feds used Frawley to gather information on Rezko, and in "at least a half-dozen different criminal investigations".  Although Frawley has committed to making restitution of over four million dollars, probation was never in the cards for him.  (or was it ?)
Meanwhile, the two big Chicago daily newspapers, the Tribune and the Sun Times, have displayed no interest in pursuing multiple story leads that have surfaced from Frawley's emails to Cooley.
IP2P asks - Why is that?
We think Steve Bartin, writing for the website NewGeography.com, in an article entitled "Blago's Historic Sentencing: Organized Crime in Illinois," may have hit upon the Tribune-Times problem when he asked, "Could a more vigilant press have stopped the amazing political career of Rod Blagojevich?"
The answer to Bartin's rhetorical question is – Yes, of course.
That endemic Chicago corruption continues to exist is due, in no small part, to the complicity of the city's two major daily newspapers, be that complicity benign, malignant, or a blend.
Nationally, Chicago is recognized as synonymous with corruption.
IP2P asks - Where's the shame at the Tribune and Times?
In the future, IP2P will release more Frawley-Cooley emails, providing the two papers more leads to ignore.  Until, perhaps, the citizens of Chicago begin to pressure their two major newspapers to take their jobs seriously.
A somnolent press cannot long remain free.


Pay-to-Play Editorial Staff
Steve Bartin, writing for the website NewGeography.com, in an article entitled "Blago's Historic Sentencing: Organized Crime in Illinois," asks an important question. One that the Chicago media, particularly the Tribune and Sun Times, should be asking themselves today: "Could a more vigilant press have stopped the amazing political career of Rod Blagojevich?"
At Illinois Pay-to-Play, we've been wondering the same thing. Bartin mentions Robert Cooley in his piece. We at Illinois Pay-to-Play trust Cooley. He's proved his veracity as few in Chicago have. His story, linked within the excerpt from Bartin's article below, proves his reliability.
Also, we here are aware of the identities of several reporters, from both big Chicago tree-killing news outlets, who were given information by Cooley about Candidate Obama's associations with…let's say, persons-of-interest, before the '08 election. In most cases, the information was ignored. It didn't fit the papers' template of support for their local Senator. Obama, they assumed, would help Chicago get the Olympics, guaranteed to help slow the city's slide toward bankruptcy and grease the palms of some connected Southside land developers and contractors – not to mention politicians.  Good for business, and, therefore, circulation.
In one particular instance, a well-known reporter was so bold as to say to Cooley something to the effect that, "Our editors don't want us reporting on that."
We can report here that a staff member at Illinois Pay-to-Play had a similar response, nearly verbatim, with a reporter for one of the two major dailies concerning another corruption story.
Here's part of what Bartin writes:
Former Illinois Governor Rod Blagojevich was sentenced today to 14 years in prison. Illinois will now have the dubious distinction of having two back-to-back Governors in jail at the same time. Could a more vigilant press have stopped the amazing political career of Rod Blagojevich? When you look into the background of the former Governor the tentacles of organized crime can't be ignored.

Rod Blagojevich has been identified as a former associate of the Elmwood Park street crew of the Chicago Mob by Justice Department informant Robert Cooley. The allegations concern Blagojevich paying street tax to the Chicago Mob to operate a bookmaking operation. Former senior FBI agent James Wagner confirmed that Cooley told the FBI about Blagojevich in the 1980s. The Chicago Sun-Times and Chicago Tribune still haven't reported on the Cooley allegations concerning Blagojevich.
Visit here to read the rest of Bartin's article.
As the nation becomes further aware of Illinois', and especially Chicago's, depth of corruption, its attention is likely to turn toward the Chicago newspapers and start asking questions. One of those questions will be this:
Could the depth of Illinois corruption exist without, if not the direct complicity, at least the negligence and incompetence of the two big dailies?