Marty Watters, Investigative Reporter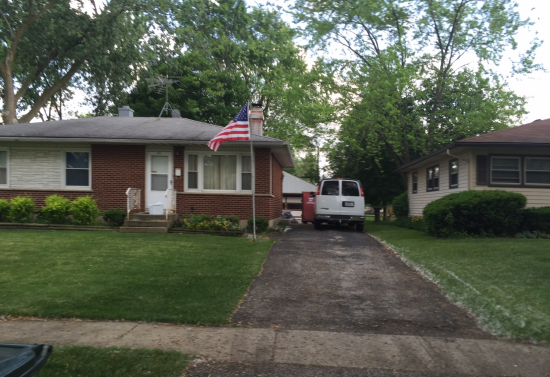 In an effort to conceal its asbestos liabilities from employees and shareholders, United Airlines hired contractor A&E Services Inc. to illegally dump asbestos A&E removed from United's former World Headquarters in Elk Grove Village, Illinois.
To accomplish this act of deception, A&E owner Robert Nykaza convinced his longtime friend, Dan Vessel, to keep open dumpsters in his driveway at 2201 Cedar St. Rolling Meadows IL so that A&E could illegally dump the asbestos without the governing authorities knowing.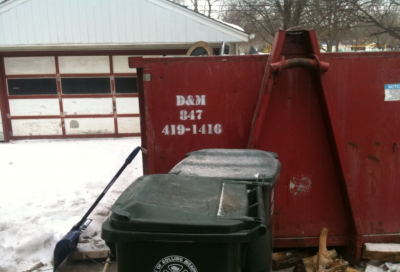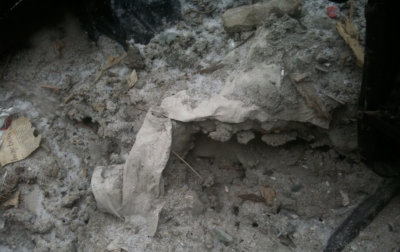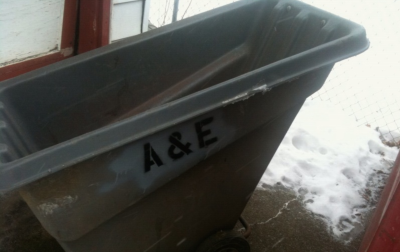 What United management and Nykaza did not anticipate was that Vessel would reveal their criminal activity to a whistleblower.
"My buddy is doing a big asbestos removal job at United and he is dumping it in my driveway" Vessel told said whistleblower.
Ouch! That's what we call a "smoking gun".
(United Airlines manager to employees: "it would be difficult to prove" United was removing asbestos)
After the initial article on IP2P came out exposing United's illegal asbestos dumping at his house, Vessel threatened the whistleblower, telling him "you better watch your back"  and  "you can't beat United Airlines".
Here's the irony, Mr. Vessel. Your testimony may be what ultimately brings United's asbestos house of cards crashing down.
And United knows that.
So perhaps you should follow your own "watch your back" admonition.
Coincidentally, Vessel was not the only person to issue a threat.
Nykaza, United's asbestos contractor, told me that he has friends in Congress and the Environmental Protection Agency, and that "his boys will find me".
During his emotional rant, Nykaza suggested that he could kill me and get away with it.
He also kept stressing that he was mentally unstable.
You'll get no argument from me on that, Bob.
What makes this even more disturbing is that this guy is an elected official from Barrington Township, IL.
The real questions now are:
Do the good folks in Barrington Township know they have a mentally unstable Trustee?
And
Did Robert Nykaza break the law because he is mentally unstable, or is he becoming unhinged because he got caught red-handed breaking the law?
Either way, his troubles are just begining.
Did I mention embezzlement and kickbacks yet? I'll get to that soon.
In the meantime, I highly recommend Nykaza and Vessel seek legal counsel .
More to come...
Related: http://www.cnsnews.com/news/article/barbara-hollingsworth/united-airlines-warned-employees-avoid-breathing-airborne


Marty Watters, Investigative Reporter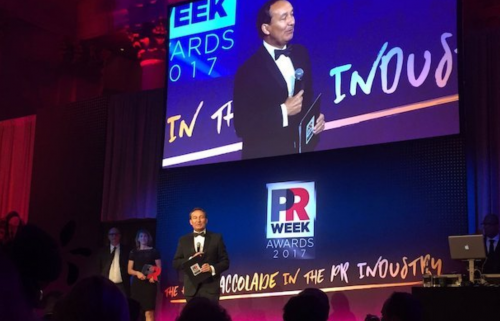 United Airlines CEO Oscar Munoz is currently on a PR blitz, busily collecting awards and accolades for being a great communicator who really cares about United's employees and the public.
United's contention is that Munoz's concern for the happiness and well-being of United employees will turn things around at the troubled airlines.
Doesn't that sound wonderful?
Well it might, if it wasn't a fairy tale.
While Munoz has been collecting accolades, United's team of in-house lawyers and multiple outside law firms are doing everything in their considerable power to conceal from his employees and the public United's major asbestos problem at its former World Headquarters.
-------------------------------------------
------ Original Message ------
From: Marty Watters
To: Christina Landgraf
Cc: Oscar Munoz, Brett Hart
Sent: June 8, 2016 at 11:51 AM
Subject: Fwd: Asbestos medical testing (United Airlines)
Ms. Landgraf
As you know, United Airlines has quietly been providing medical testing for employees who are aware that they have been exposed to airborne asbestos fibers at United's former World Headquarters in Elk Grove Village IL. due to the abatements performed by A&E Services Inc.
When is United going to make an official announcement to inform all those who don't realize that they have been exposed?
Marty Watters
[redacted]
-----Original Message-----
From: Marty Watters
To: Geoffrey Celander (UAL)
Sent: June 7, 2016 at 11:50 AM
Subject: Asbestos medical testing (United Airlines)
Mr. Geoffrey Celander
United Airlines is now offering employees medical testing due to the fact that they have been exposed to airborne asbestos fibers at United's former World Headquarters in Elk Grove village IL.
Has United Airlines made an official announcement informing all employees of this new development?
Marty Watters
[redacted]
United Airlines' illegal abatement at former World Headquarters exposing employees to airborne asbestos fibers
https://illinoispaytoplay.com/2015/07/27/united-airlines-illegal-abatement-at-former-world-headquarters-exposing-employees-to-airborne-asbestos-fibers/
----------------------------------------
It's understandable that Oscar does not want to be forced to discuss United's asbestos liabilities at the next shareholders meeting.
As we all know shareholders are never pleased with looming losses.
However, it is reprehensible that Munoz is accepting awards while refusing to inform his employees that United has been knowingly exposing them to a dangerous and potentially fatal carcinogen.

Oscar Munoz, if you really care about your employees, announce the details of United Airlines' considerable asbestos problem and I will be the first to sing your praises and to nominate you for a real award.
Oh, and while you're at it, you might want to make the proper changes to United's SEC filings to accurately reflect your airline's environmental liabilities.
That is, of course, if you and United Airlines have any real intention of obeying the law moving forward.