Marty Watters, Invesigative Reporter
Robert Mueller has a history of meddling in elections.
In 2008, when the Deep State chose Barack Obama to be the 44th POTUS, it called on its lead legal-fixer, FBI Director Robert Mueller III, to clear Obama's road to the Oval Office.
As ordered, Mueller followed the Deep State playbook and found a patsy to deflect attention away from Obama's questionable activities and nefarious friends in Chicagoland.
Mueller's patsy was the likable but dimwitted Illinois governor, Rod "Hot Rod" Blagojevich, a politician with more charisma than good sense. Mueller's "investigation" of Blagojevich transformed Obama's bagman, Antoin "Tony" Rezko, into Blago's nightmare. By the way, Tony was also a Chicago and Detroit bagman for Saddam Hussein's former international banker and Obama friend, Nadhmi Auchi. But that's another story.
For several years, informants – none dare call them spies – and three, wired moles – all convicted of crimes and awaiting sentencing – shoveled slam dunk evidence to the FBI that was used to indict Blago.
One of those "informants," Bernard Barton (AKA: John Thomas) was released from the custody of the Long Island Office of the Eastern District of New York by U.S. Attorney…wait for it…Loretta Lynch, and sent to the U.S. Attorney's Office of Northern Illinois in Chicago led by Patrick Fitzgerald, where he was given a new identity, and assigned to worm his way into Rezko's confidence. Not as a spy, of course.
Mueller, a reincarnation of Eliot Ness in the minds of some, dragged the investigation of Blago on for six years, even allowing him to be reelected governor. Only after Obama was elected President did the FBI arrest Blago. By the way, the timing of Blago's arrest provided cover for Obama's Co-Campaign Chair, Jesse Jackson, Jr. who was, at the time of Blago's arrest, in the process of bribing Blago to appoint him to Obama's Senate seat. But that, too, is another story.
It worked out well for Obama.
He went to the White House. Blago went to the Big House, where he sits today.
Meanwhile, the Chicago media, particularly the Tribune and the Sun Times, were delighted to help the Deep State legal eagles, Mueller, Deputy Attorney General James Comey, and then U.S. Attorney Patrick Fitzgerald – now one of Comey's lawyers – clear the way for Obama's ascendency to D.C.
Doesn't that sound familiar? That's exactly what the Deep State operatives in the DoJ and FBI tried to do for Hillary Clinton in the 2016 election.
Unfortunately for them, Trump is light years smarter than "Hot Rod."
If Trump commutes Blago's sentence, as is rumored these days, he should only do so if Blago goes public with what he knows about Robert Mueller's corrupt alliance with Barack Obama.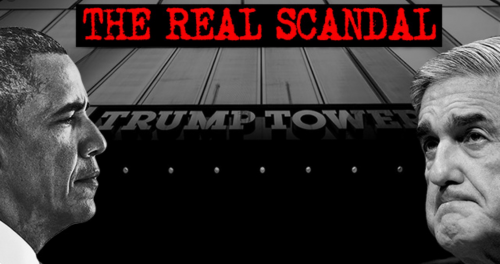 More to come...
Ernie Souchak, Editor-in Chief
Why did former Speaker of the House Dennis Hastert agree to pay Curtis T. Williams (Individual A), a former student and son of a close family friend, $3.5 million?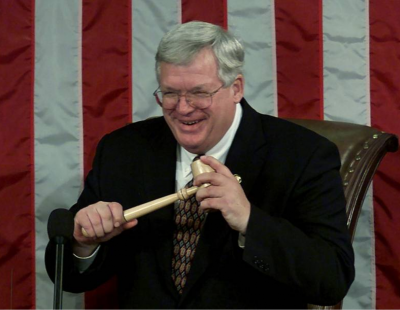 According to Hastert, it was because Williams was blackmailing him!
However, the Feds and their sock puppets at the Chicago Tribune insist that Williams was just extracting "hush money" in return for remaining silent about the fact that Hastert molested him decades ago.
Is there a difference?
Blackmail:
The action, treated as a criminal offense, of demanding money from a person in return for not revealing compromising or injurious information about that person.
Synonym: extortion.
The only difference is that if they called it what it really was, blackmail, Curtis Williams would have been charged with a crime and been forced to testify that Hastert, a known pederast, gave him cash-stuffed envelopes totaling $1.7 million.
Now why would the Feds, including former FBI Directors Robert Mueller and James Comey, not want Williams to testify against a known pederast?
Could it be that the Deep State was trying to hide something big?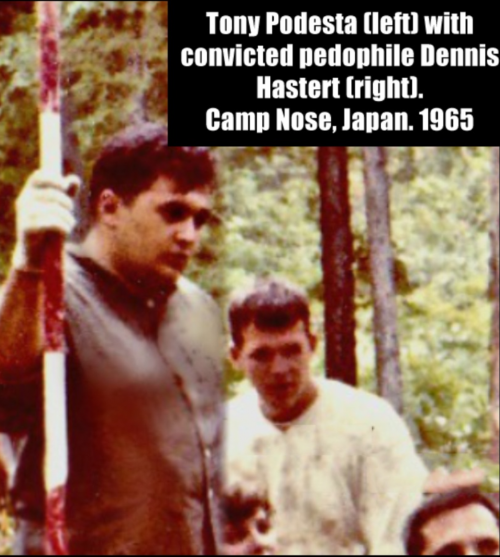 Related:
ALERT: The Hastert story is about to take a wild turn!
The "REAL" Dennis Hastert Scandal!