Marty Watters, Investigative reporter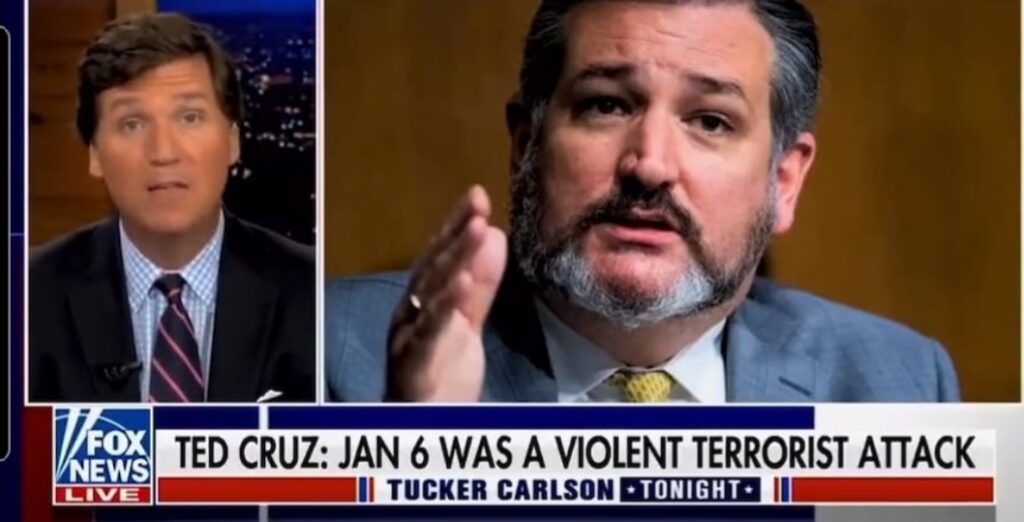 Senator Ted Cruz wants the public to think he is against vaccine mandates, but it now appears as though he is all for them.

Here's how I know this:

Cruz never misses an opportunity to inform people that he and his family have taken the COVID-19 "vaccines" and that he thinks everyone should get the jabs.

But Cruz has always insisted that he believes it should be your choice and that you should not be forced to get the injections.

But that position does not square with Cruz's pathetic performance at the Senate Commerce Committee hearing on December 15, 2021.
If Cruz really believed people should not be forced to take the jabs, he would have taken the time to school United Airlines CEO Scott Kirby on the fact that the COVID "vaccines" that are being pushed are experimental and that none of them are FDA approved.

Then he would have asked Kirby why United Airlines is not grounding the pilots who have received the unapproved experimental injection as FAA regulations require for safety reasons.

From there, Cruz would have proceeded to excoriate Kirby with the fact that the so-called "vaccines" don't prevent you from catching or transmitting the COVID virus, according to the CDC.

And last but not least, Cruz would have beat Kirby over the head with the fact that the government's own VAERS data shows that the so-called "vaccines" that United is forcing on its employees are dangerous and are causing illness and death in alarming numbers.

Instead, Cruz chose to chastise Kirby for not recognizing his employees religious rights.
But that was just a classic move of misdirection because "Lyin' Ted" knows full well that legally, you don't have to be a person of faith to be exempt from taking a dangerous experimental drug.
Fifty Years Later: The Significance of the Nuremberg Code

And you don't need to be a legal scholar to understand that no one should ever be forced to take any drugs much less dangerous ones.

So take your pick, Ted.

You can claim to be a really "sloppy" lawyer...

Or just admitt that you are really for unconstitutional vaccine mandates.

Which is it going to be?
Coming up: Senator Cruz is hiding from the OSHA/United Airlines scandal!

Enjoy this article?