Illinois Pay-to-Play Editorial
A fond ado we'll bid to you, poor Blago.
For, alas, we knew you well.
And of your flair in the governor's chair,
The people here, with seldom a tear,
Will long remember.
Your flowing mane, your short-cut name,
How you quoted Kipling under pressure.
You rang in some a thrilling bell,
For you were a Man of the People.
The simple people.
The union people.
The people who came to you on bended knee for favors.
And state contracts.
You only did what other pols have done, and do still.
You simply asked for your fair share,
From the constant revolving till.
A mere pull of your rake
Through the spoils of the take.
Not for yourself, no, not for you.
But for the common ones.
The suffering ones.
The sick and aging ones.
The Little People.
But, alas, poor Blago, you lacked discretion.
Too boldly did you claim your share.
Too brashly did you drag your rake.
And with too much brass you grabbed your take.
And so, you did, poor Blago, make yourself contagious
With them who would otherwise a blind eye have turned,
Had you not been so audacious.
For in a state where other pols make secret hay,
Your crimes were in the light of day. (And on tape.)
As so yet it continues on past today,
With Illinois Pay-to-Play.
Yet, all would have been well with you, poor Blago,
Had you not flown too close to the Flame,
And burned your wings in the white heat of Him,
They chose past you for a Greater Fame.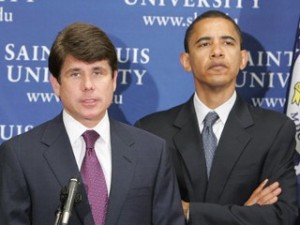 A bigger friend of Tony.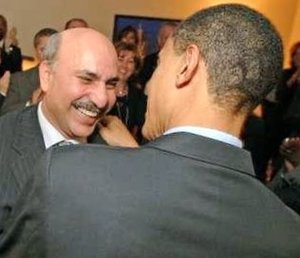 So, a fond ado we'll bid to you, poor Blago.
Be wise in the showers where you will go.
For some are eager there to do to you,
What you did to the People.