Marty Watters, Investigative reporter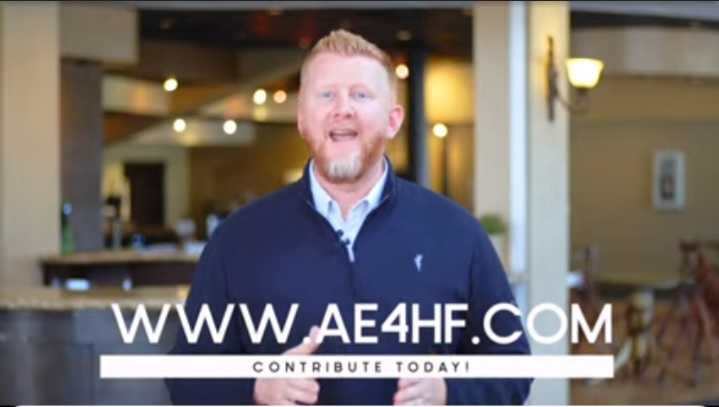 Airline Employees 4 Health Freedom (AE4HF) is making the case in court that United Airlines employees of faith should be exempt from taking the covid jab.
But the group's religious exemption fight is just a misdirection tactic in order to keep the focus off the fact that everyone, not just people of faith, are already exempt from being forced to inject any experimental drug into their bodies.
Yeah, that exemption is a little thing called the Nuremberg Code.
https://www.nejm.org/doi/full/10.1056/nejm199711133372006
That prohibition has been codified in U.S. law.
That's why combating illegal vaccine mandates on the grounds of religious exemptions is foolish and unnecessary. It's also exactly what the World Economic Forum and Deep State scumbags want us to do.
Case in point: Watch United Airlines CEO Scott Kirby intentionally bait people into the religious exemption fight.
United CEO Scott Kirby told his employees that "very few people" who requested a religious exemption to their vaccine mandate would be granted one, said his employees would be "putting their job on the line," & said employees should "be very careful about that."

Disturbing. pic.twitter.com/gvX7rI7JSX

— Senator Ted Cruz (@SenTedCruz) December 15, 2021
What Kirby did in this 22 second video was distract attention from the fact that all of the covid vaccines are experimental and unsafe by making the discussion about people's faith.
It's a slick tactic that Deep State snakes deploy all the time.
By making their case about religion, AE4HF is allowing United Airlines and its government partners to escape the pitfalls of having to produce evidence that the untested drugs United is forcing on its employees are safe and effective.
Keep this in mind: United Airlines now requires all new employees to have been injected with the experimental "vaccines".
Is United saying that people of faith need not apply?
Yes.
They are also telling everyone else who cares if the vaccines are safe. Just shut up and do what you are told!
Did United Airlines study the safety record of these vaccines?
Of course not.
Is United Airlines liable for the harm the vaccines are already causing to its employees?
These are just a few of the many questions that should have been asked before Scott Kirby and United Airlines were able to scam people into thinking this was just a question of faith.
The debate over vaccines must be first and foremost about the health and safety of the individuals receiving the jabs, not their religious beliefs.
And I can tell you this with certainty from first hand experience: Scott Kirby does not give a rat's ass about the health and saftey of United Airlines employees.
Next up. AE4HF partnered with a religious charlatan!

Enjoy this article?